Winter women make top-class fashion statements with high-quality, long-lasting coat models. Penny Lane, the main character from the American movie "Almost Famous", shows us how important the must-have is not only for the look, but also for the soul. This woman is synonymous with coolness and pure female power. As the main character, Penny relies on a very special vibe. The icon combines elegant designers with vintage pieces to create unconventional looks. But one standout piece gets everyone's attention: your brown lambskin coat! What the cloak is to Batman and Superman, the cloak is to Penny Lane. It is her personal uniform and declaration of war - nothing and no one can harm her. It is not for nothing that you will find a multitude of cool pieces if you google "Penny Lane" style coats. The coat simply embodies casual style.
Of course, Penny Lane isn't the only fashion icon who loves her coat. Coats also play a big role in films like "Sex and the City" and "The Devil Wears Prada". With the help of the coat, Carrie & Co. slip into different roles and become practically "immortal" in terms of style. To help you experience your Penny moment in real life, with all the superpowers, we've created a little coat guide. We present the most important coat classics & styling moves that remain fashion trends for more than one season. Let's do it, Penny! Life is too short to wear boring coats!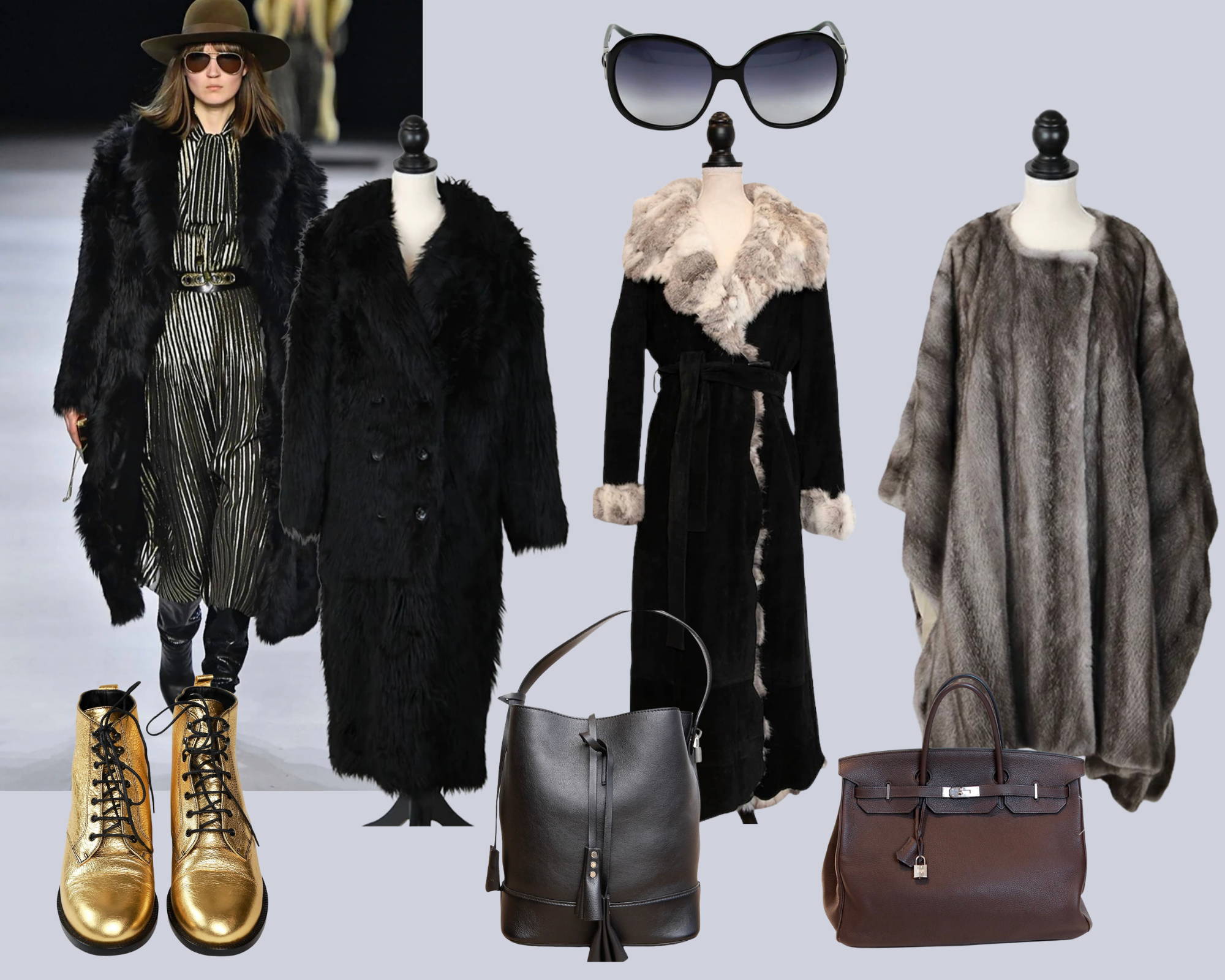 Coat trends: These are the must-have models
Classic and minimalist models are indispensable basics because they are absolute styling weapons. Whether it's a minimalist scarf coat, an elegant belted coat, men's style models, standout pieces in bright pop-up colors, Wool coats, oversized pieces or rather a classic like the trench coat - this winter every fashionista has the right model. Balenciaga has perfectly combined fashion and functionality with the iconic scarf coats. But labels like Max Mara, Tods or Dior are leading the way - and so are we! Coats with a shawl collar look very sophisticated and casual at the same time. The expansive collar is a great add-on and quickly turns every everyday look into something special.Further facets of the classic: convenience, comfort, design and glamor merge here to a new fashion level
Waisted coats are based on men's tailoring and come as belted coats or as a wrap variant. Such versions always look very serious, extremely elegant and have something sublime about them. For the office, on special occasions or in everyday life, this outerwear always looks beautiful. Even simple coats are absolute statement coats. In this case, simple does not mean that your look is boring and has no charisma. Fashion professionals rely on simple colors and then style the coats in a color clash with other strong nuances in the rest of the clothing. Alternatively, such chic coats can also be combined with sneakers or in athleisure wear. If you want to be on the safe side, an outfit with jeans and basics is always up-to-date.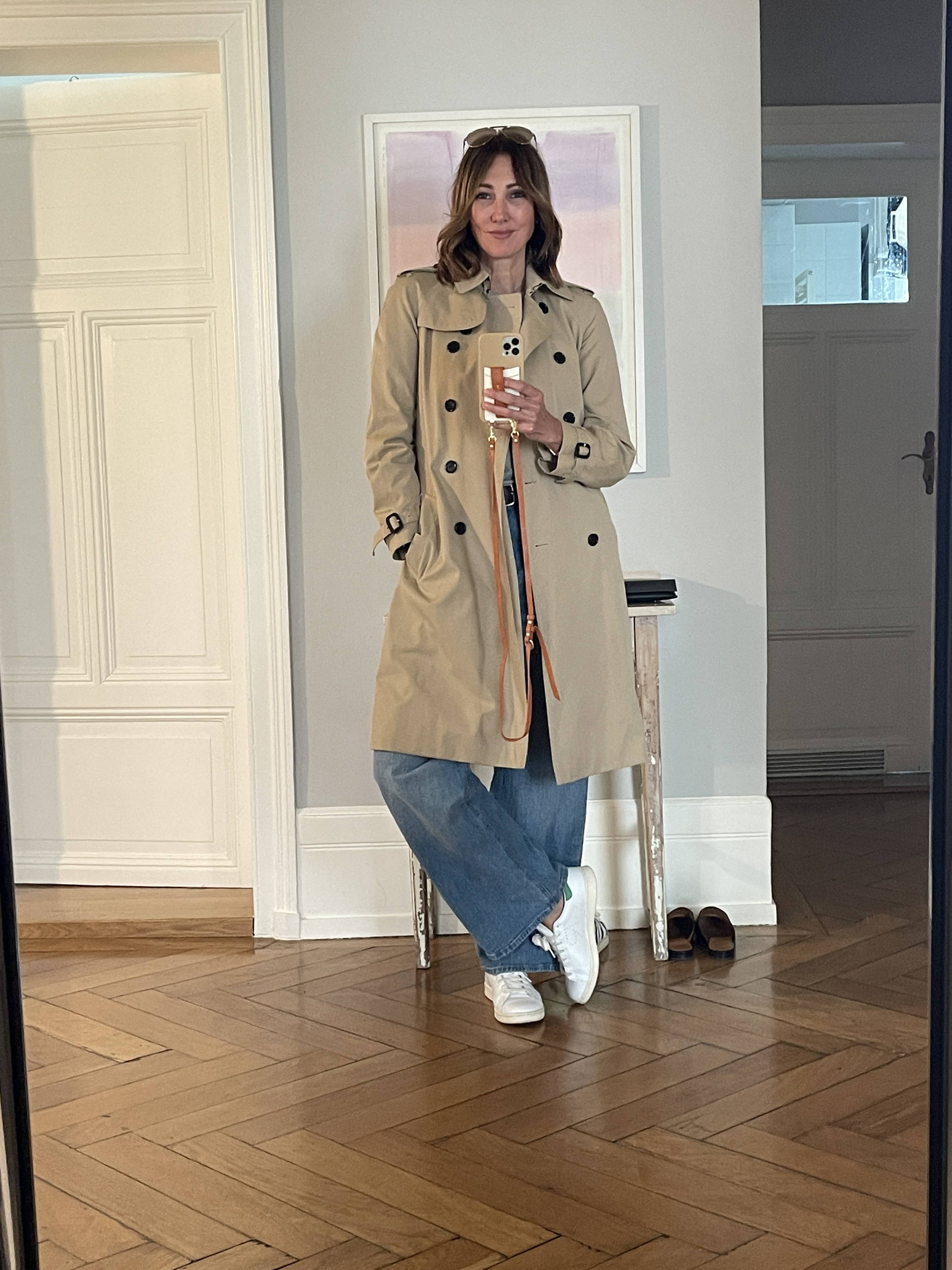 Trench coat: Burberry. Vintage Jeans: H&M. Sneakers: Adidas
Quilted coats are our lifesavers when time is of the essence. Simple daily looks are easily broken up by the quilting pattern and thus set exciting accents. A practical add-on is that the models are available in different sizes, variants and models - depending on how much freedom of movement you need, choose your coat variant. The characteristic is the quilting seam, which can run in different shapes, such as diamond or herringbone patterns. Quilted coats are ideal for layering looks and for those who want both comfort and a statement. The design remains feminine and noble and concentrates on the puristic element. Prada and Dior style their quilted pieces with chunky sweaters and midi skirts. The advantage of such coats is definitely that they keep you extremely warm, which is why styles with fine blouses or not-so-typical winter tops are very tempting, because we don't mutate into icicles even when the temperature is below zero. If you like it classically elegant, you can opt for a quilted coat in parka format. The large hood and fur ensure an extremely stylish casual look.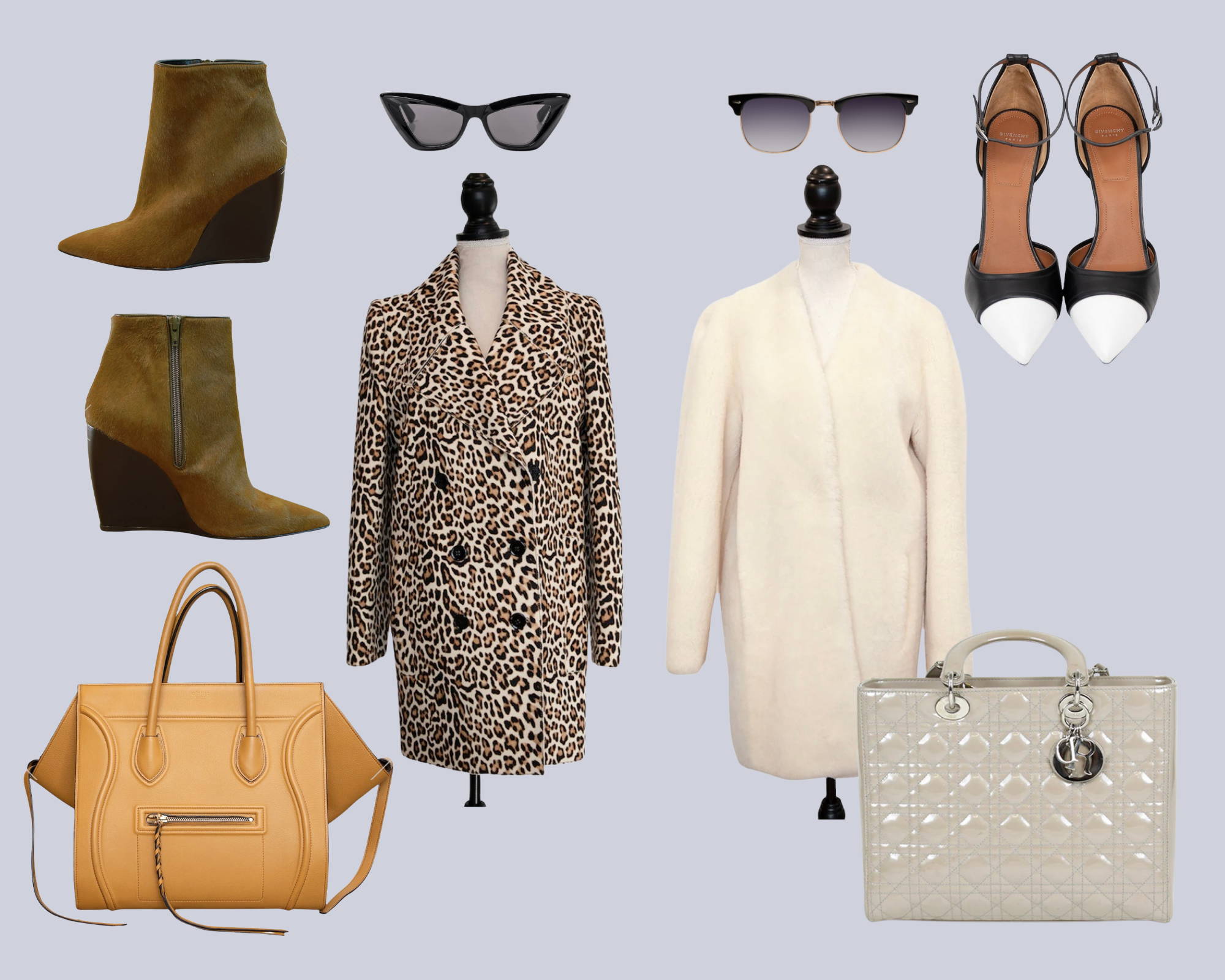 Max Mara is the reason why teddy fur coats are no longer considered standout pieces, but are now traded as classics. The brand caused real hysteria with its teddy models in 2013 and has been considered a pioneer in design ever since. Actually, the teddy bear was more conspicuous, avant-garde and less suitable for everyday use, but today's everyday looks would be inconceivable without the must-have. The timeless models are the ultimate highlights with maximum style factor. The material is also a real plus point, because teddy fur coats look so cuddly as if they were made from bear fur, but of course it is fake fur and therefore an animal-friendly alternative. Who prefers the teddy look less, but still oversize and
likes voluminous, down coats are just right for him. Brands like Givenchy and Vetements have breathed new life into our down coat love.Here the casual pieces are ultra classy, ​​cosmopolitan and very cultivated. Down coats are a kind of extra version of the classic quilted coat, as the coat filling is more voluminous. However, there is no sign of the typical Michelin male vibe. You not only look incredibly good in a designer down coat, you also feel completely comfortable. Since the models are a statement in themselves, we combine them with basics and natural colors. Our all-time favorite is very simple with Burberry, very extravagant with Versace, urban with Vetements and extremely clean with Chanel.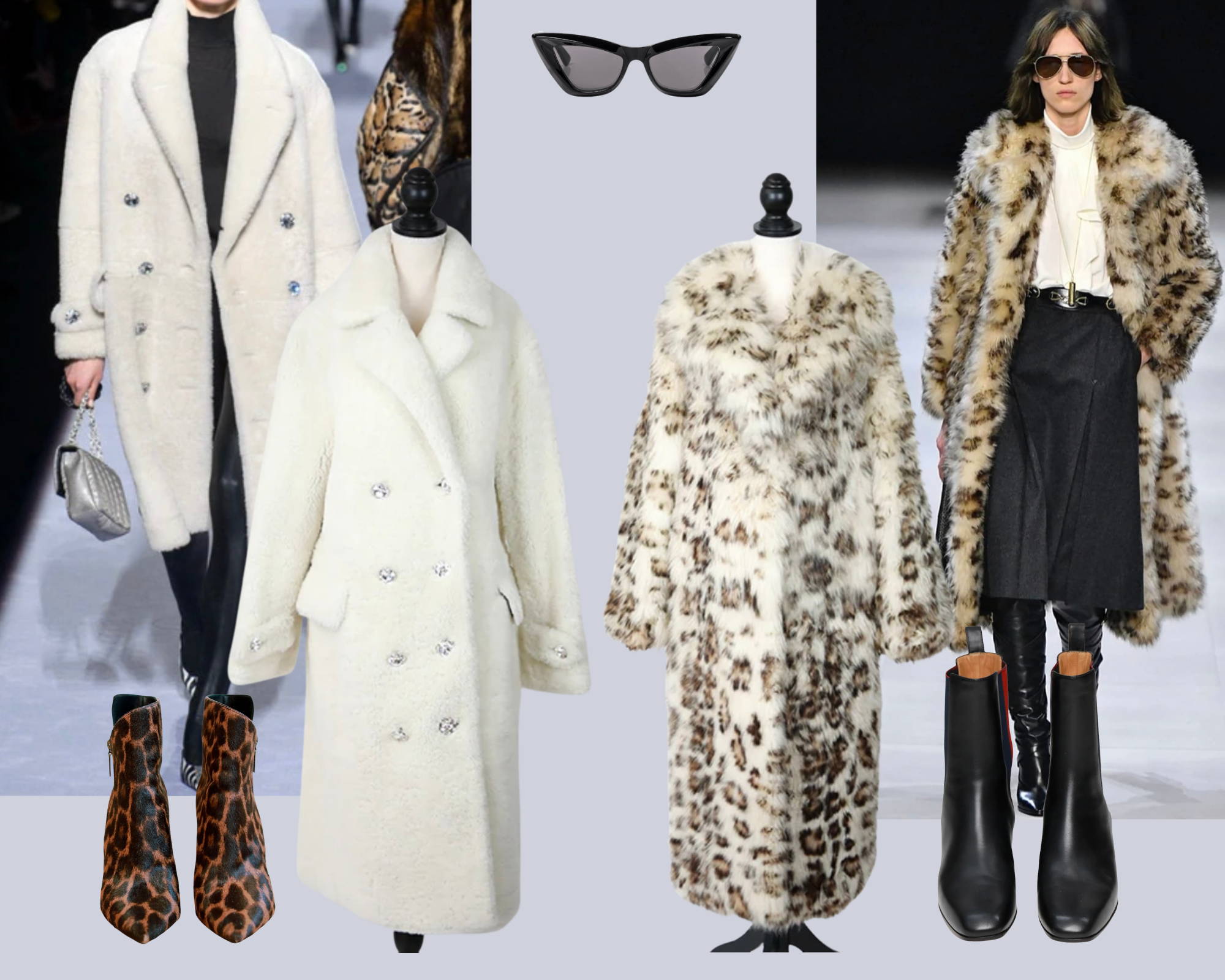 The different coat lengths - the do's & don'ts!

Length is key! With all coat variations, there are certain tricks and tips that must be observed in order for the look to succeed. With a short coat, the hem of the skirt should protrude slightly from under the coat. Everything else after 20 quickly seems "cheap". The opposite is true for midi coats. They usually reach up to the calf. So that the outfit doesn't look boring, the hem of the skirt should be a little shorter or at most exactly the same length. In this way, your proportions are preserved and the silhouette remains beautiful. Currently, maxi coats are a perennial favorite at houses like Chanel, Gucci, Prada and Balenciaga. No wonder, because once you've worn this power piece, you'll be happy to remain true to it for life: after all, the maxi coat is always an eye-catcher in and of itself and you can really wear anything with it: skirts, dresses, underwear and superhero suits - everything is covered the maxi coat is ideal. He steals the show and is still a showstopper.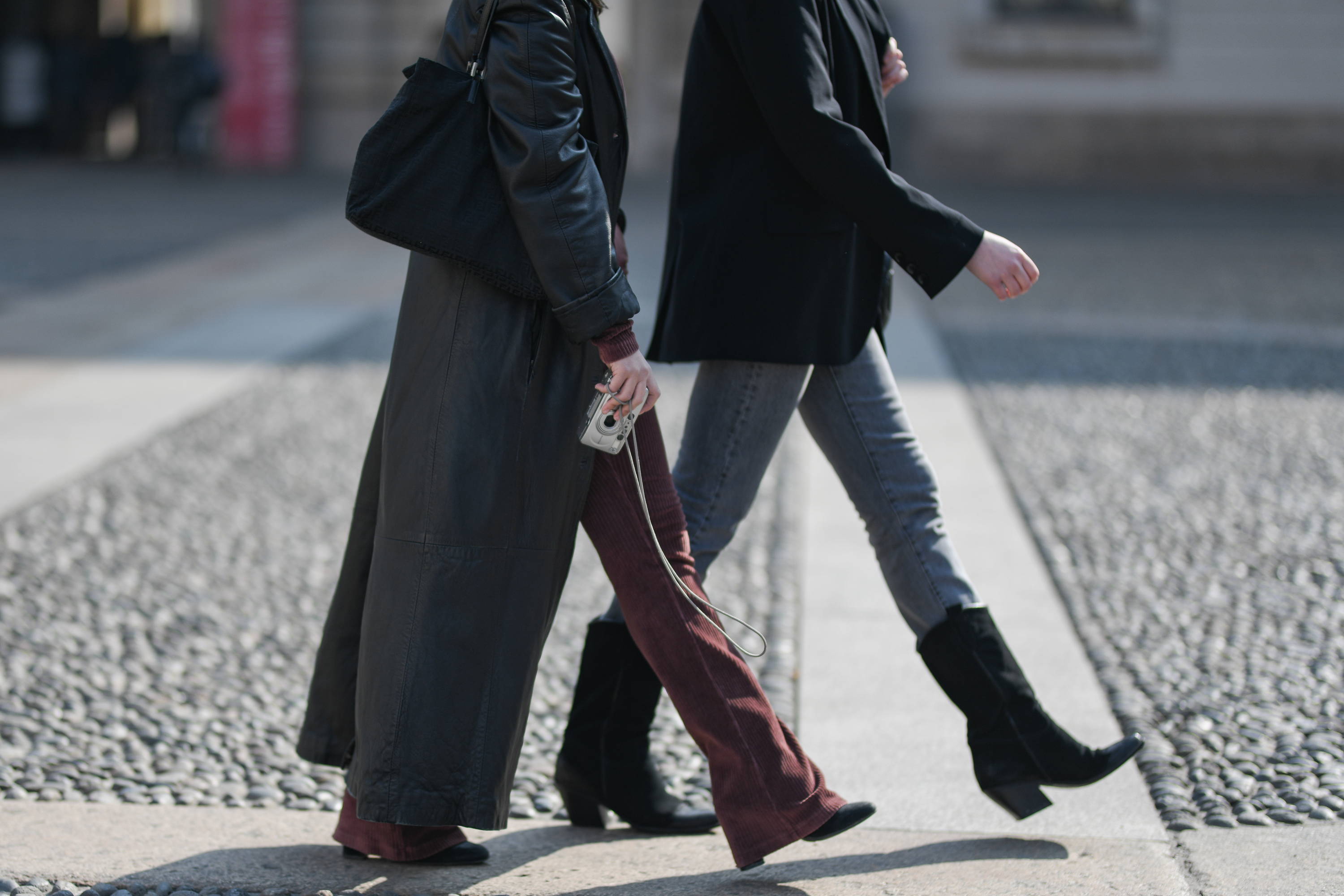 .