The STYLE DEFINERY COLUMN -
from now on every Monday for the first coffee ☕️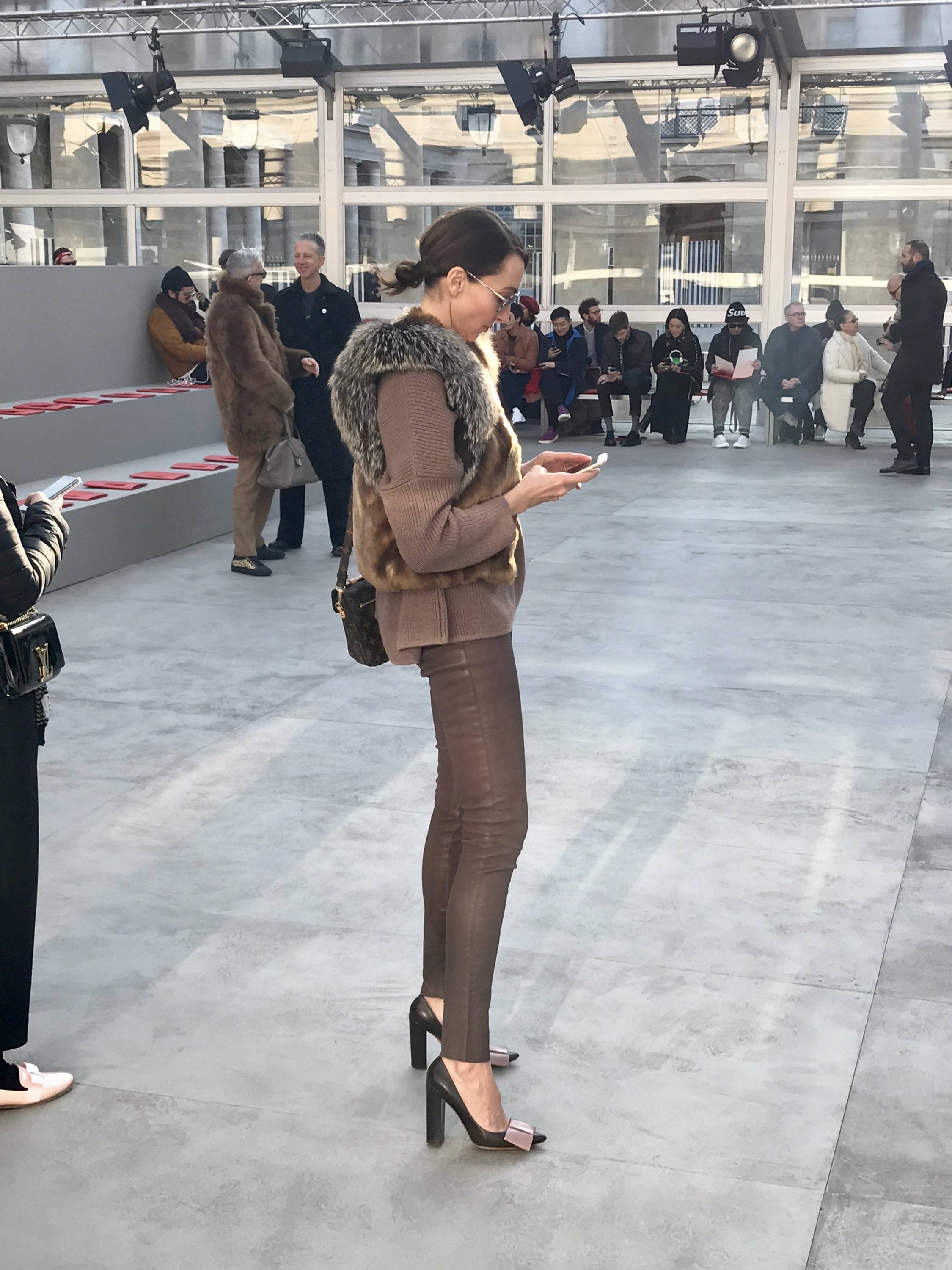 I can't remember the exact time, but sometime around my 14th birthday, my mother dragged me to have my carpal bone x-rayed to determine my final expected height. The result was devastating, at least figuratively. 185cm! One meter eighty five!!! In my teenage cosmos, in which the girls were small and graceful and light-footed on the balance beam in gymnastics and even the boys tore the bar at a maximum of 170 on average, there was no room for so many centimeters. At 175, I already towered over all my classmates, was regularly asked what the weather was like up there, and in physical education I hung like a wet sack on the uneven bars. I had just completed my first dance lessons, one of THE major events in the life of almost every hormonal adolescent, but with significantly less fun than my peers. I was regularly the last to be asked, and when it was women's choice, I could read in the boys' panicked eyes the prayers they were sending to heaven so that the cup of a dance with the beanstalk might pass them by. Adding another ten centimeters to all that seemed completely unthinkable to me, especially since there was absolutely no telling at what rate I would continue to grow and whether I would have to enter the prom with a mental entry in the Guinness Book of World Records. If anyone had told me back then that one day I would be walking through life more or less exclusively in high heels, I would have said that he or she was completely insane.
But as the saying goes? Never say never! Of course, at some point I too succumbed to the allure of high heels in all forms - and when I say high, I mean high.
Shoes with a heel of at least four inches were the rule, not the exception. I stopped at 183cm, but you don't have to be a math genius to figure out that this made the air relatively thin, at least as far as "fitting" men were concerned. And of course not every great man is automatically someone you want more than to meet on an equal footing. Nevertheless, I didn't want to do without heels or make myself smaller than I am. Going beyond myself was something that I took literally and that has given me many wonderful encounters in life. My size, which I struggled with so much at the beginning, has become something I would never want to be without over the years, even though I have recently switched back to more comfortable shoes. Anyone who has the opportunity to take a look in my closet these days will only see one thing: sneakers as far as the eye can see.
However, I would never part with all my treasures that I have accumulated over the years, because they all tell their own stories. About dancing the night away, about weddings and divorces, about broken heels, about great love and even greater lovesickness, about completely inappropriate places and always about how incredibly beautiful and crazy life can be. And that's how it is with so many other things in our closets - and that's why I love the vintage theme so much, because you never know what kind of fabulous story might lie behind a piece of clothing that we buy "preloved".
Have a wonderful week!
LOVE, Anya
PS By the way, I'm parting with a pair of shoes. These mega-beautiful pumps from Louis Vuitton were even a guest at the LV show during Fashion Week 2018 in Paris - and I think there shouldn't be so much glamor in my closet, but out there among the fashion crowd.