The STYLE DEFINERY COLUMN -
from now on every Monday for the first coffee ☕️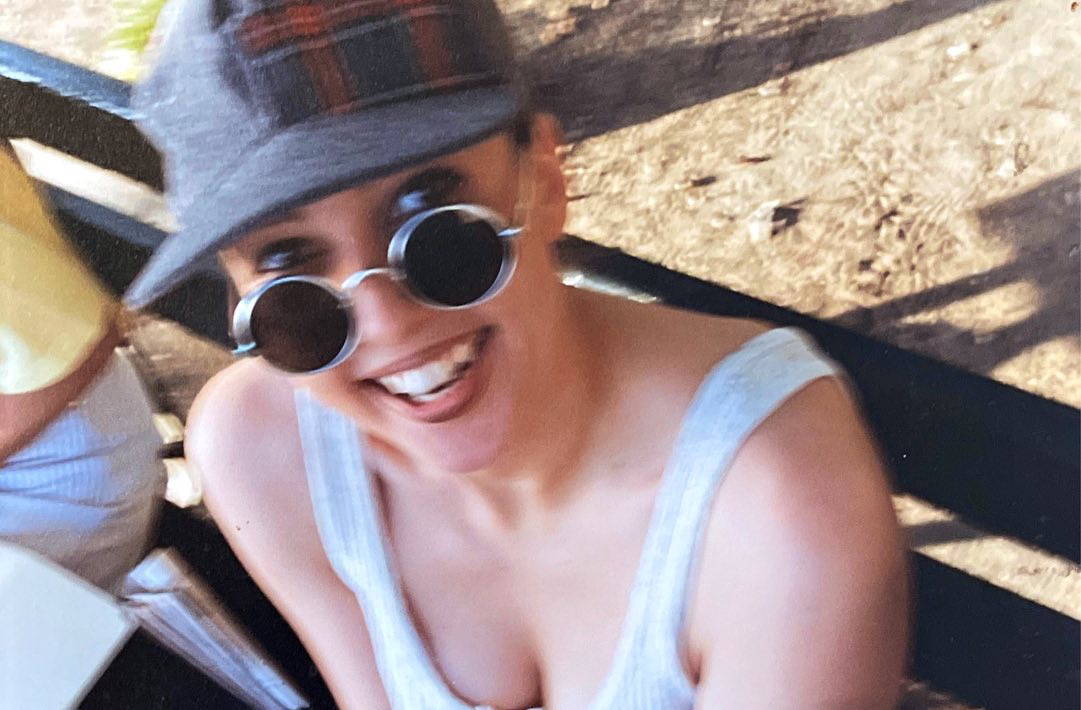 Photo: Yesterday by @ Anja Murjahn
When I first saw the man I spontaneously wanted to spend the rest of my life with, I was wearing a baggy undershirt. Strictly speaking, it wasn't really an undershirt, i.e. not a fine rib from Schiesser & Co., but it was my much-loved and therefore rather worn-out tank top from Lala Berlin, which probably wouldn't have been my first choice if I had known that Love would strike me like lightning on this balmy summer evening.
Said man and I ran into each other in the front yard of a beautiful Greek restaurant, spontaneously struck up a conversation, drank rosé and exchanged our mutual love for LA and instant coffee. Time just flew by and, unlike usual, I didn't give a damn about how I looked or what I was wearing - the aforementioned top.
The latter is a real favorite that has accompanied me through many phases of my life and has the corresponding signs of wear. It was just as much a part of summer barbecue parties as it was under thick wool sweaters when skiing, hours of Netflix on the sofa and tearful wine evenings with your best friend. I especially like to wear it in moments when I want to be close to myself, because it hugs my body in the right places and it's like a second skin in which I feel relaxed and comfortable. In addition, according to Wikipedia, the term "tank top", which originated from the sleeveless, tight-fitting suits that men wore when swimming at the beginning of the 20th century, entered German usage in 1968 - and that is again the year I was born. More fashion bonding is not possible....
Now, it's in the nature of most women (and presumably men too) to be reasonably neat and appropriately dressed for the occasion outside of - and sometimes inside - their own four walls. If I had had even the faintest idea of ​​how that summer evening would develop, I would probably have chosen a slightly different outfit, as already mentioned, because "casually relaxed" and "washed out with several holes" are two different things. But I didn't know it, but started my evening free of any expectations and thus as relaxed and at peace with myself and my tank top as possible. By the end of the evening I was madly in love, with 1000 butterflies in my stomach and excited like when I was a teenager when the first of many sleeveless tops moved into my closet. Most of them stayed – just like the man from that summer, with whom I now even share a closet.
And with that, there's the realization that even in a world where everyone's always trying to impress, it's still possible to show up in an old tank top and find the love of your life. It's not about constantly wearing the latest and hippest fashion piece with the biggest logo, it's about finding your own style in which you feel comfortable and not disguised. Because nothing is as attractive and appealing as authenticity.
Have a wonderful week!
LOVE, Anya