Sneak Peek: New year, new fashion!
But instead of just investing in it-pieces, we recommend shopping for these 12 timeless fashion essentials for 2023.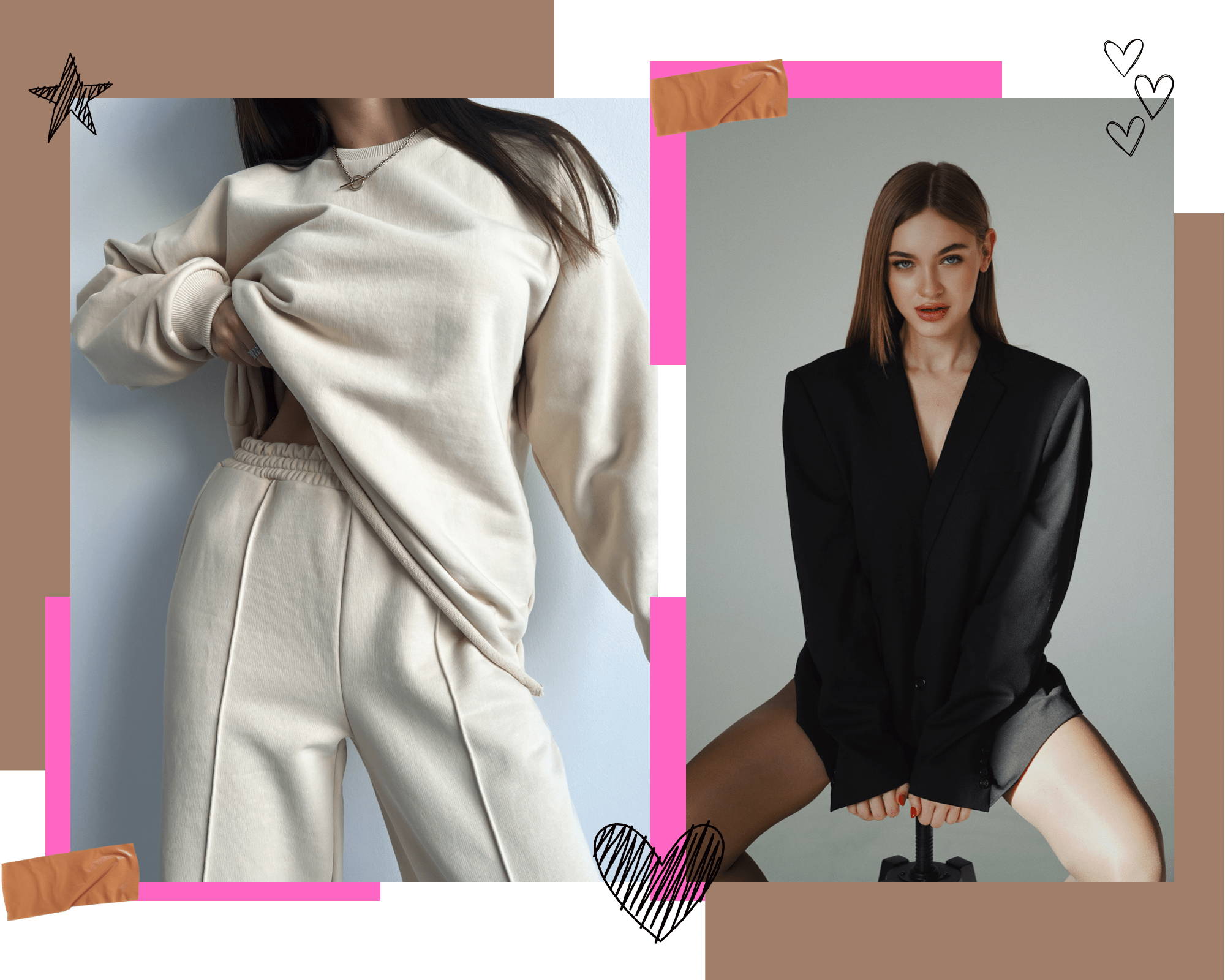 BUY NOW - LOVE FOREVER! Fast-moving fashion trends? Let's replace in 2023 with high-quality basics !
Timeless essentials instead of fast-moving fashion trends 2023:
This is how you give your wardrobe a fashionable upgrade with stylish basics

New year, new look & new collector's items! Why shouldn't we also use the change of year for a new dress code ? In "buy less, wear longer and more often" lies the desire for a fashion breakthrough and, above all, a radical change. Always up to date with the latest fashion trends - at a time when collections are changed every few weeks? This is anything but sustainable. In 2023, we therefore want to break out of old patterns, question social expectations and thus continue to drive intensive change in the fashion world - this is also signaled to us by the carefully curated basics, which want to challenge and further develop individual styles.
From now on, we are investing in timeless basics that can be worn frequently and for a long time, thereby getting conscious consumption and sustainability rolling by reminding us of the value of fashion and thus gradually pointing the way to an environmentally conscious future. In 2023 we will experience fashion basics in a new way - as future fashion! And thus send a strong signal against fast-moving fashion trends! According to the Greenpeace study "Disposable Clothing", every fifth piece of clothing in Germany remains unworn and 1.3 million tons of clothing are thrown away every year.
Bye-bye fast pace:
Basics are the better fashion trends of 2023!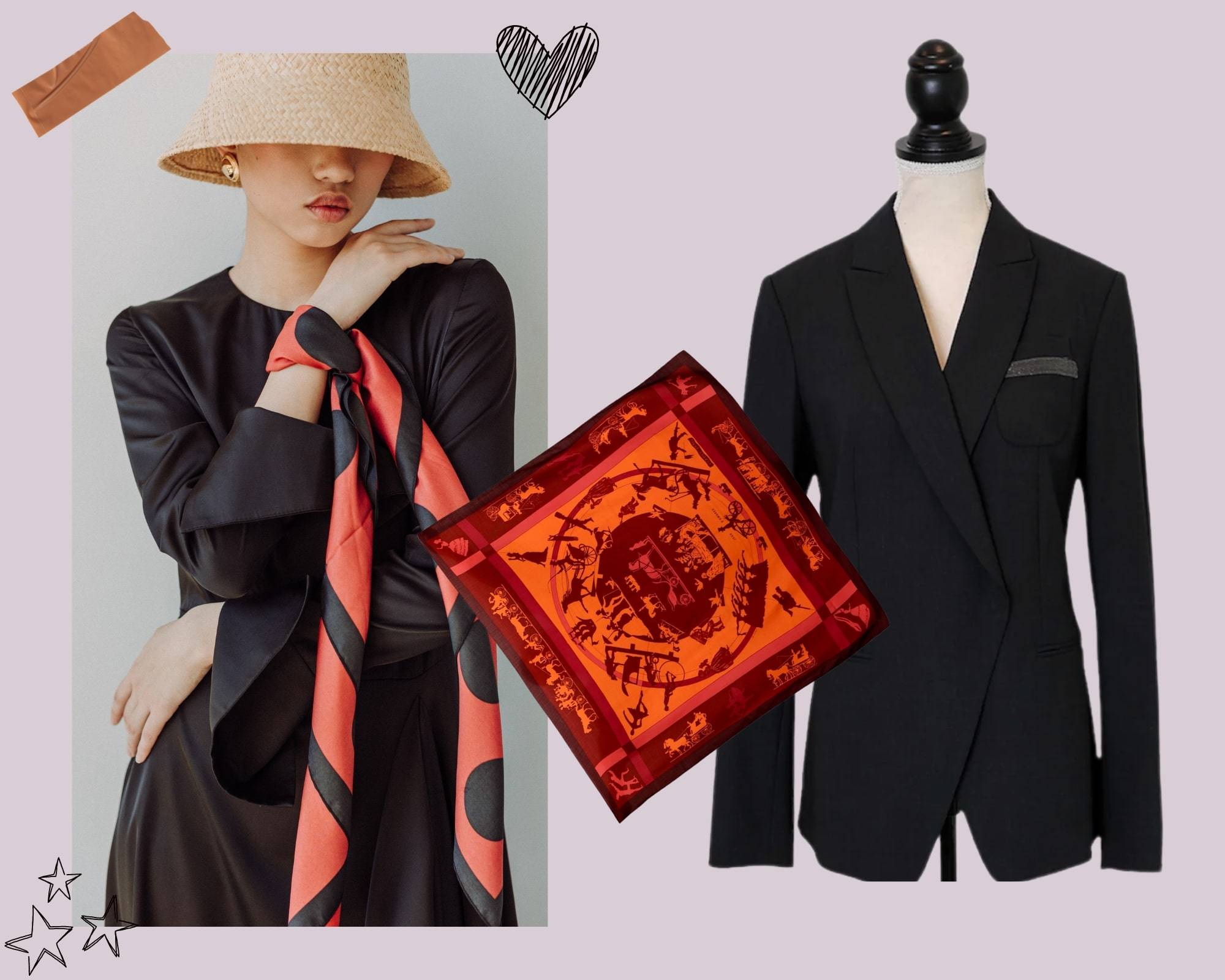 In this sense, the concept of the basic wardrobe is becoming increasingly important. The elegant inconspicuousness of the minimalist must-haves is also their style-conscious strength. However, we particularly value timeless and classic all-time classics for their comfort, reliability and infinite styling potential . In addition, no other piece of clothing adapts so effortlessly to the zeitgeist without losing relevance. Building an individual wardrobe is often a speculative game. That's why we show you which basics are not only a timeless fashion trend, but which should also be part of the basic equipment in a woman's wardrobe and how you can combine exciting outfits with these multitaskers .
PS: You can find the outfit inspos at the bottom of this page.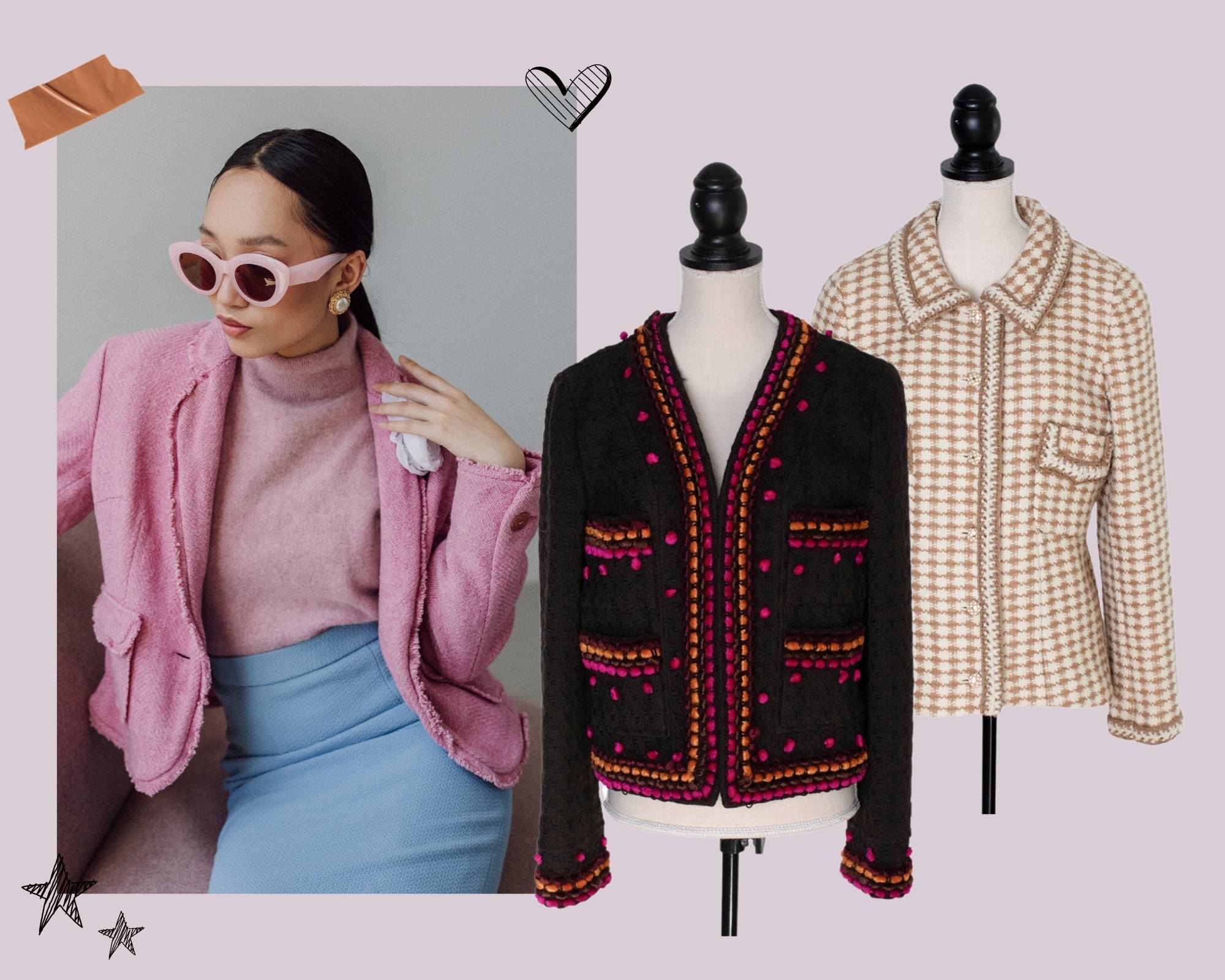 The Basics List 2023:
What basic equipment should not be missing in the wardrobe

The right basics offer the perfect basis for every wardrobe, because your looks can always be staged in a new and easy way. But which basics are actually the fashion trend 2023 and what do you have to pay attention to? Basics are timeless pieces of clothing in classic colors that can be combined in many different ways. Because denim jackets, pullovers, shirts , blouses and blazers are not necessarily fashion stars and certainly not showstoppers, but perhaps that is precisely the secret of these timeless all-rounders.

As a supporting actor, they form the basis for unusual outfits and underline statement pieces - basics are therefore the foundation! If you have these combination talents, you can easily style the most diverse outfits for every occasion. Minimalist, functional, reserved and comfortable, but not boring - these are the perfect wardrobe essentials for 2023 to shop for.
SO WONDERFULLY TIMELESS & STYLISH:

THESE ARE THE 12 BASICS THAT NEVER GO OUT OF FASHION

Fashion trend 2023:
A denim jacket and a bustier top serve as a casual fashion upgrade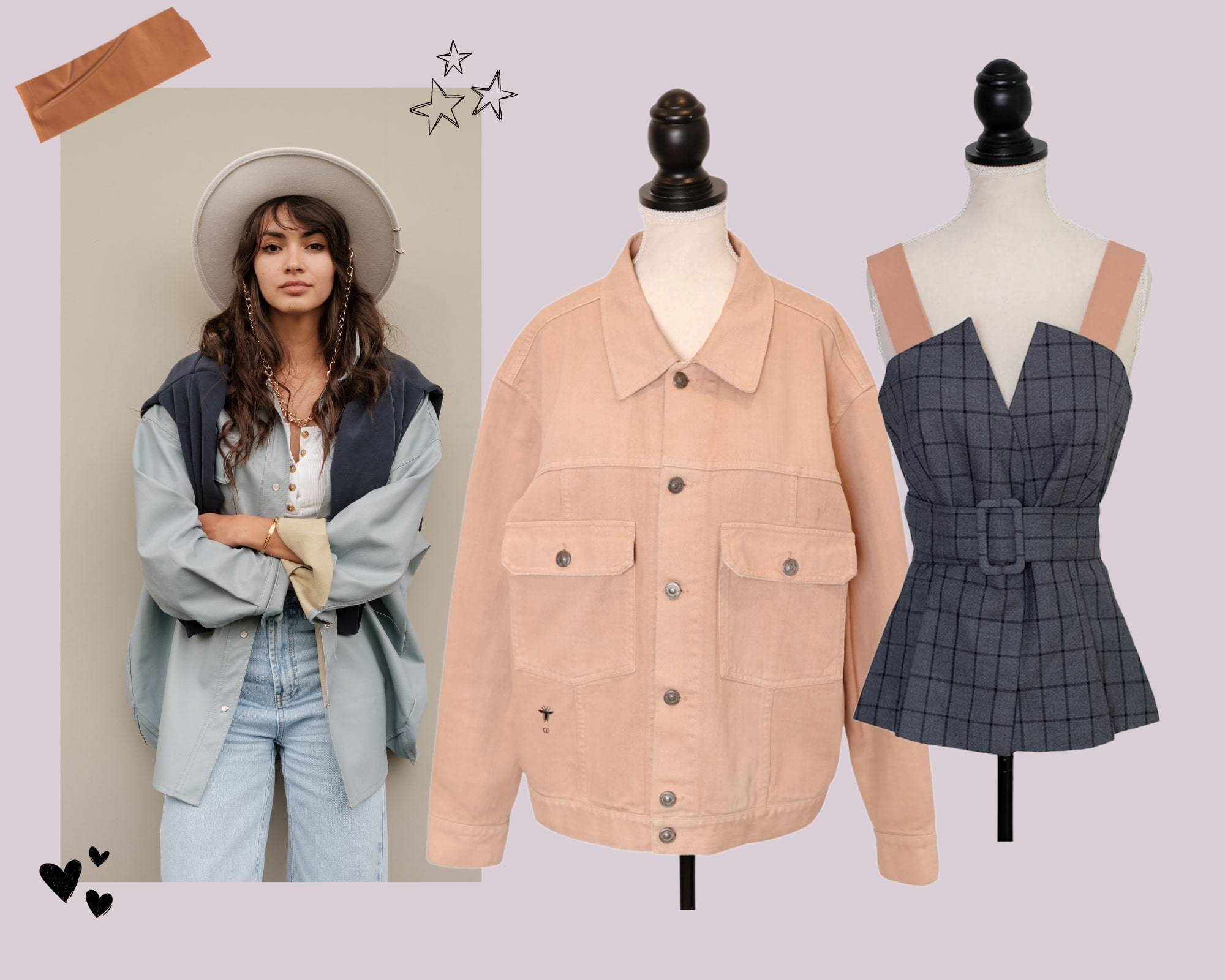 Fashion trend 2023:
A cashmere sweater and a checked blazer seduce as timeless favorites to create eye-catching looks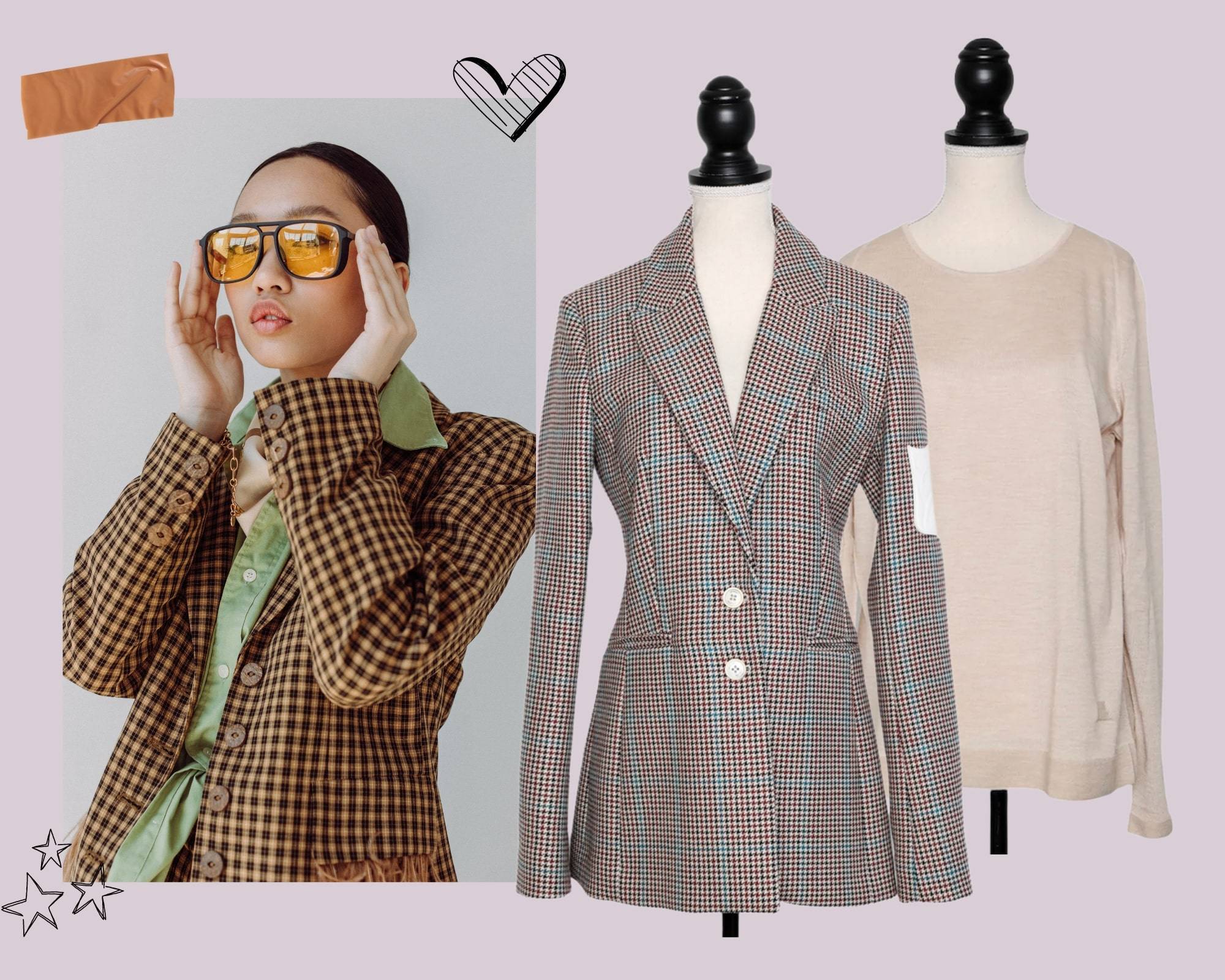 Fashion trend 2023:
A double-breasted blazer & a pussy-bow blouse give a special retro chic in everyday life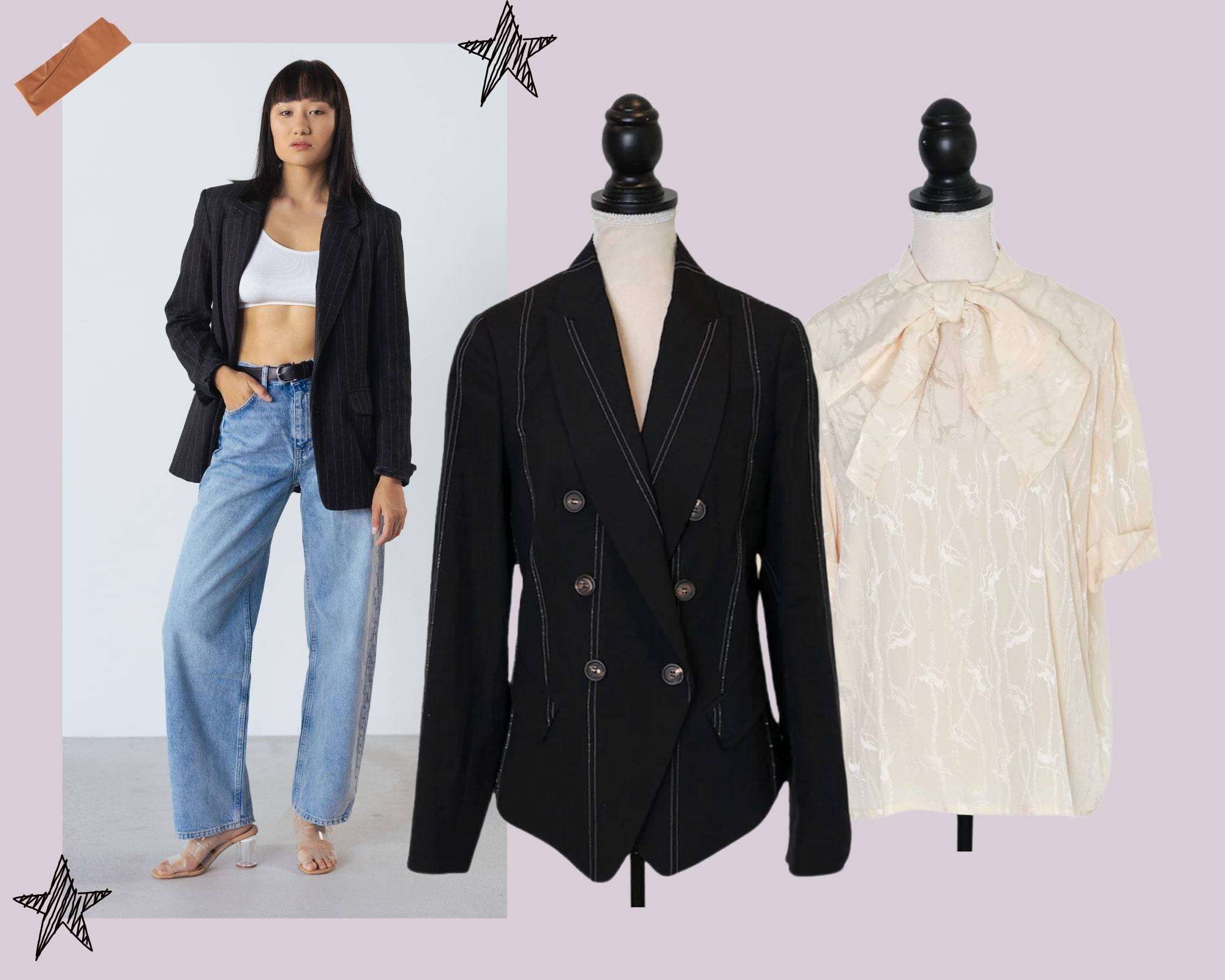 Fashion trend 2023:
A leather skirt and an elegant blouse with a tie set sensual accents as seductive classics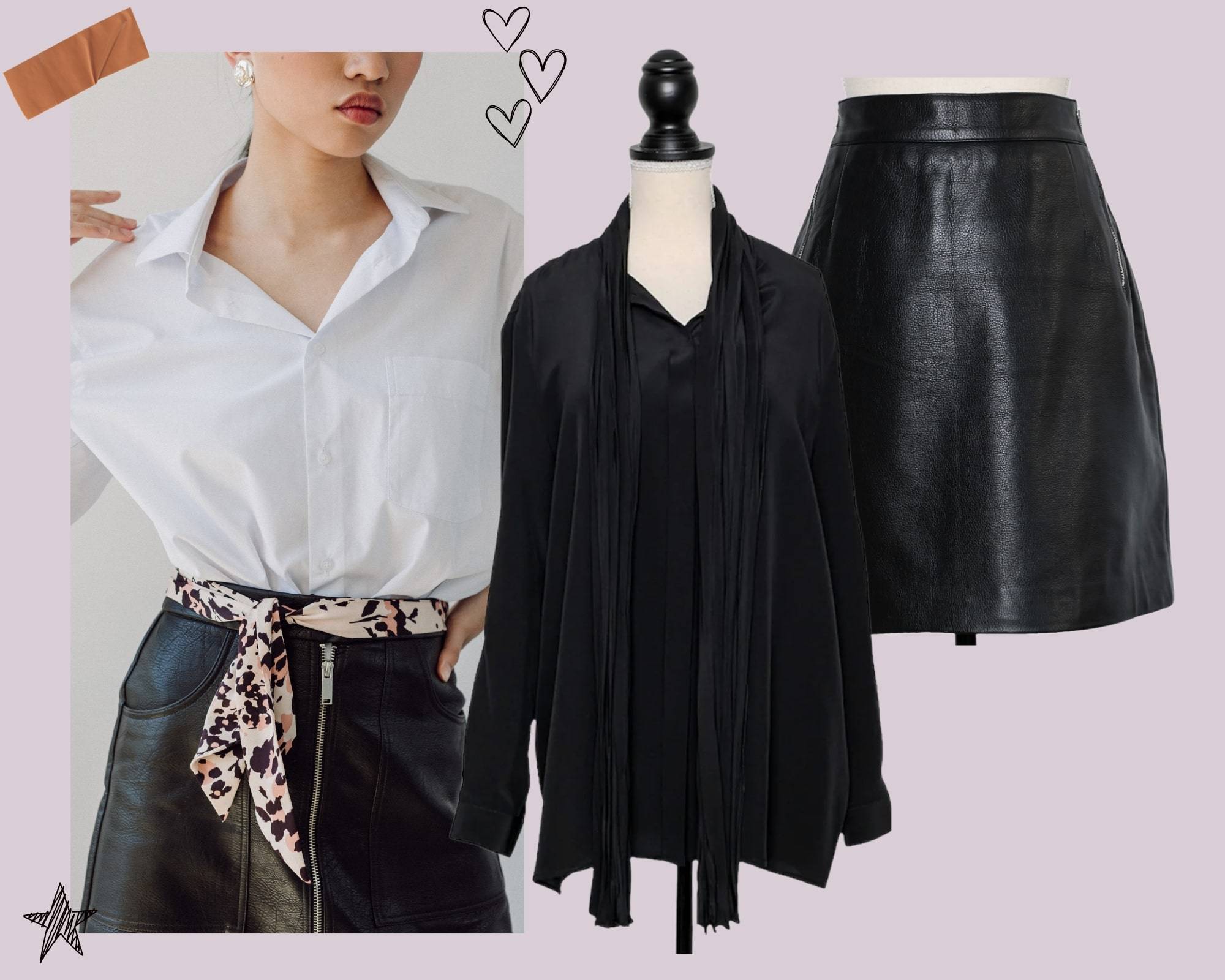 Fashion trend 2023:
The black blazer and a Hermès scarf are reliable styling partners

As a fashion trend for 2023 , the Brunello Cucinelli blazer is advancing from a business essential and home office buddy to a constant companion. Whether worn casually with jeans or in an elegant ensemble with a dress, the blazer is the styling star among fashion basics. In combination with a Hermès cashmere scarf , the look is given a color finish that makes the blazer look both casual and elegant. Hermès scarves & shawls are the easiest and most effective way for a vintage update that never goes out of style. These favorite pieces are part of every fashion repertoire.
Fashion trend 2023:
The Chanel vintage tweed blazer is a stylish lover's piece that we wear with everything

Chanel tweed blazers simply go with everything, which makes them the perfect companions and one of THE fashion trends for 2023. In the classic colors brown & beige, they are timeless pieces of clothing that can be combined as desired and are a stylish update for every look. As a fashionable evergreen and all-rounder, they effortlessly transform any outfit into a unique ensemble.
Hardly any designer piece masters the balancing act between cool and classy as perfectly as the Chanel blazer . The blazer looks very chic over the blouse, with a sweater and jeans it is suitable for everyday use. Since the blazer can quickly appear a bit stiff due to the strict shapes, it can be styled wonderfully with casual looks.
SUSTAINABLE & STYLISH - SECOND HAND LUXURY

The most beautiful second-hand designers, preloved basics & current fashion trends 2023 in the STYLE DEFINERY online shop for subsequent shopping:

For those who are not interested in fast-moving fashion trends , we recommend investing in timeless second-hand branded clothing in 2023. This is refreshing, timelessly elegant and still looks super modern for many years to come.
You can easily shop our second hand designers by clicking on the link under each picture.