Fashionable duos that simply belong together - no matter what: jeans with a blazer ! If one can't do without the other and we can't without them, then this timeless styling duo deserves new attention - precisely because it is currently celebrating its renaissance as a fashion trend for 2023. We show you the most beautiful outfit inspirations & go-to looks!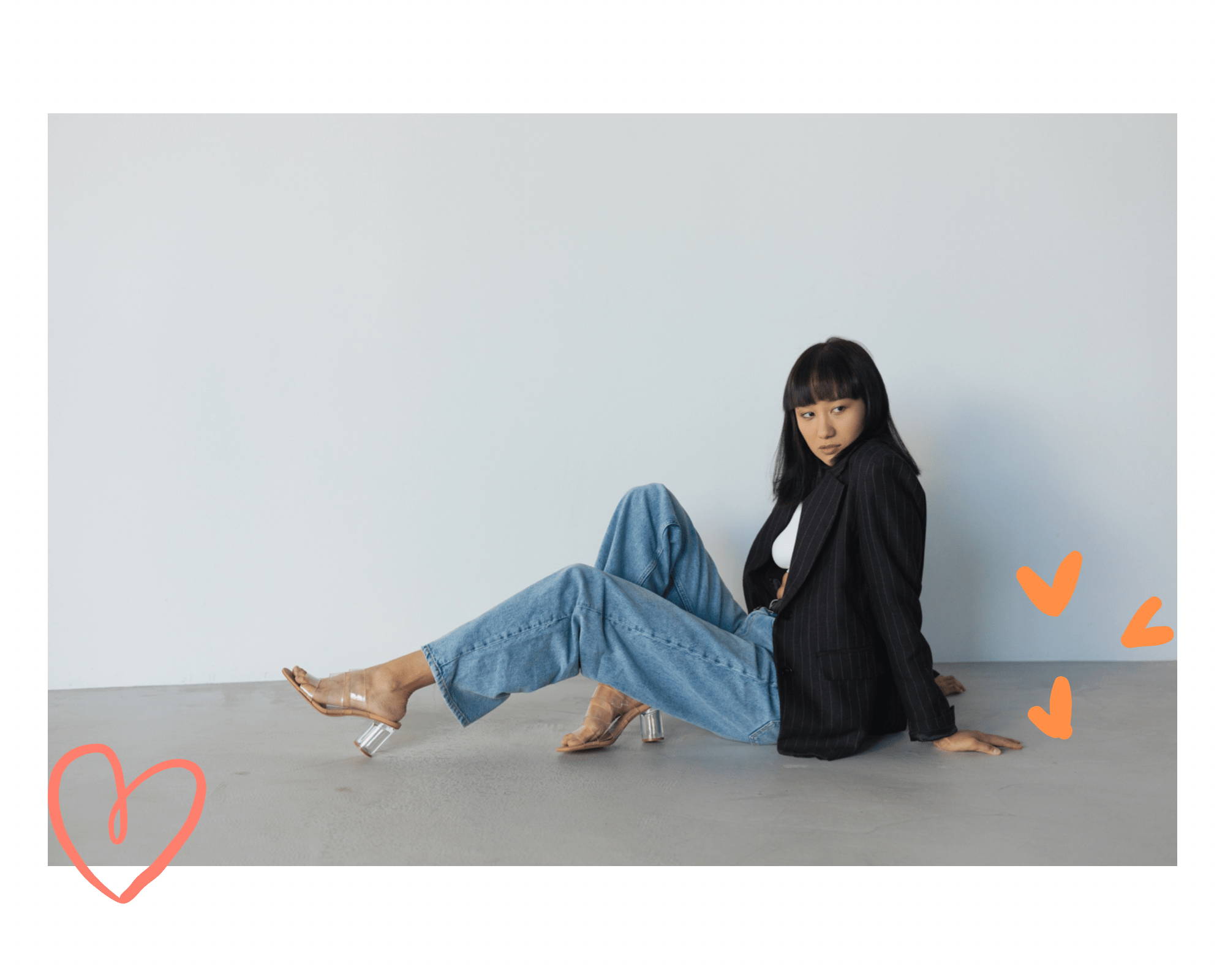 Together simply unbeatable:
Jeans with a blazer always work!
We show how to skilfully combine the 2023 jeans trend

Some only work in pairs. Sonny and Cher, Bonnie and Clyde, Batman and Robin, Tarzan and Jane, Barack and Michelle Obama, Barbie and Ken, Aronal and Elmex - these dream teams from film, art and pop culture are not only the perfect template for theme parties, they are the best Proof of unforgettable performances in a double pack. As lone fighters they are unbeatable - no question! But some heroes only really blossom when they have the right partner at their side. In fact, there is an equally perfect match in fashion that beats all other styles: jeans and blazers! Our fashionable hero duo complement each other so phenomenally that you no longer want to do without the outfits and that's exactly how they conquered our fashion hearts.

Maybe because they harmonize so brilliantly, maybe because they work so wonderfully in a break in style , or maybe because they are so unconditionally there for each other. It's fascinating how the two manage to communicate so easily! And getting the best out of each other without stealing the show from the other. Anyone looking for stylish outfit inspiration with jeans and a blazer should definitely stay tuned now. What we can say with absolute certainty: We predict a future for this 2023 fashion trend as a timeless cult duo whose fashion stories and adventures are far from being "told through".
OUTFIT INSPIRATION FOR JEANS WITH BLAZER:

WITH THESE 6 STYLING IDEAS, THE 2023 JEANS TREND WILL LOOK ESPECIALLY STYLISH

Fashion gaffes are absolutely impossible with our styling tips. Because the 6 following stylish outfit inspirations are super easy to style, do not require any special trend pieces and still look totally hip. Blazers are ideal for the office, but they also work in sophisticated and casual contexts.
Actually, the blazer needs neither reformations nor revolutions, because it is perfect as it is - and is therefore suitable as a crisis-proof styling constant for every occasion and every season. Discover below the most beautiful denim blazer combos as the go-to looks for 2023. Be sure to imitate them!
1. Fashion trend 2023:
Jeans and blazer with white shirt

2. Fashion trend 2023:
Jeans with a tweed blazer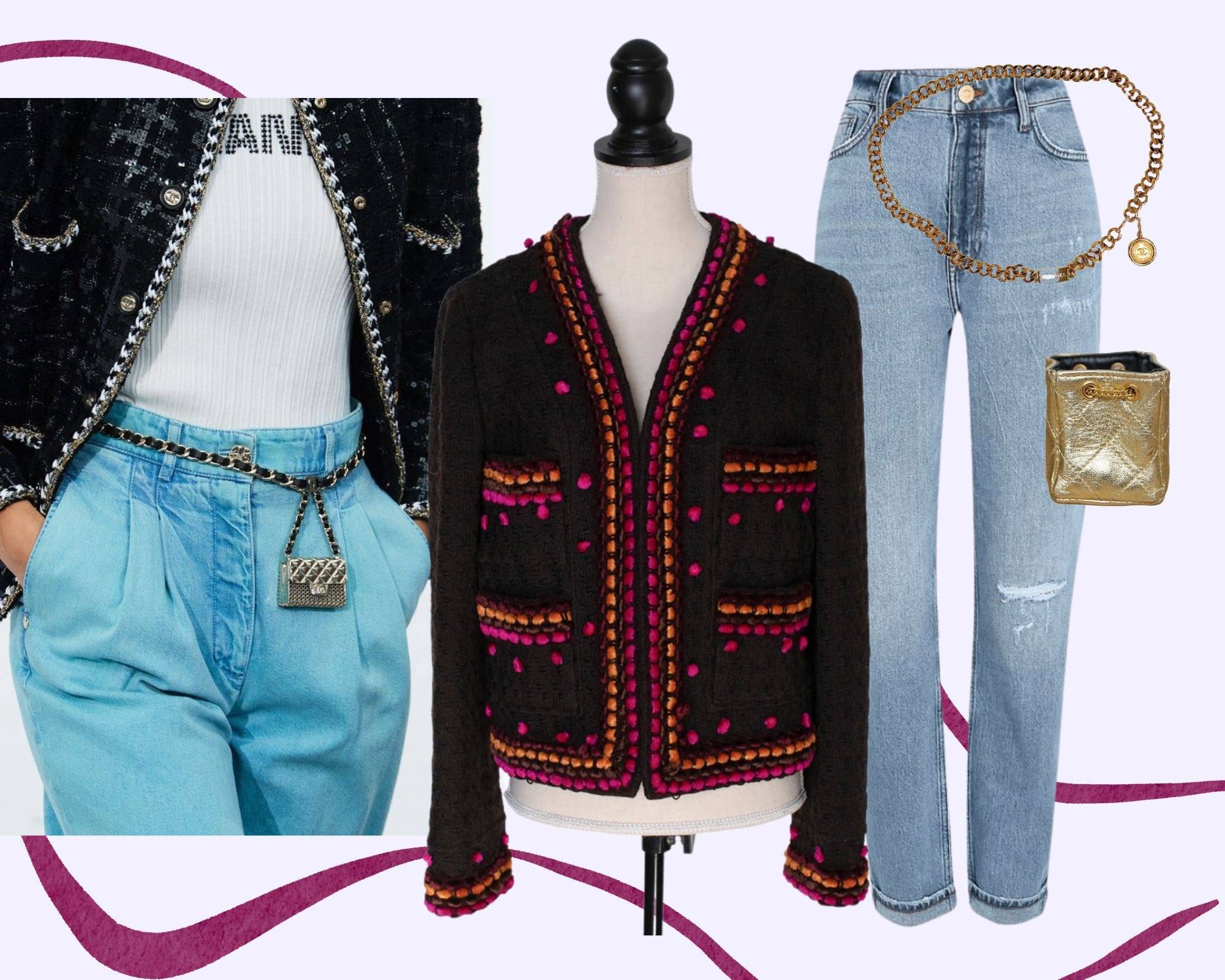 3. Fashion trend 2023:
Jeans and blazer with knitwear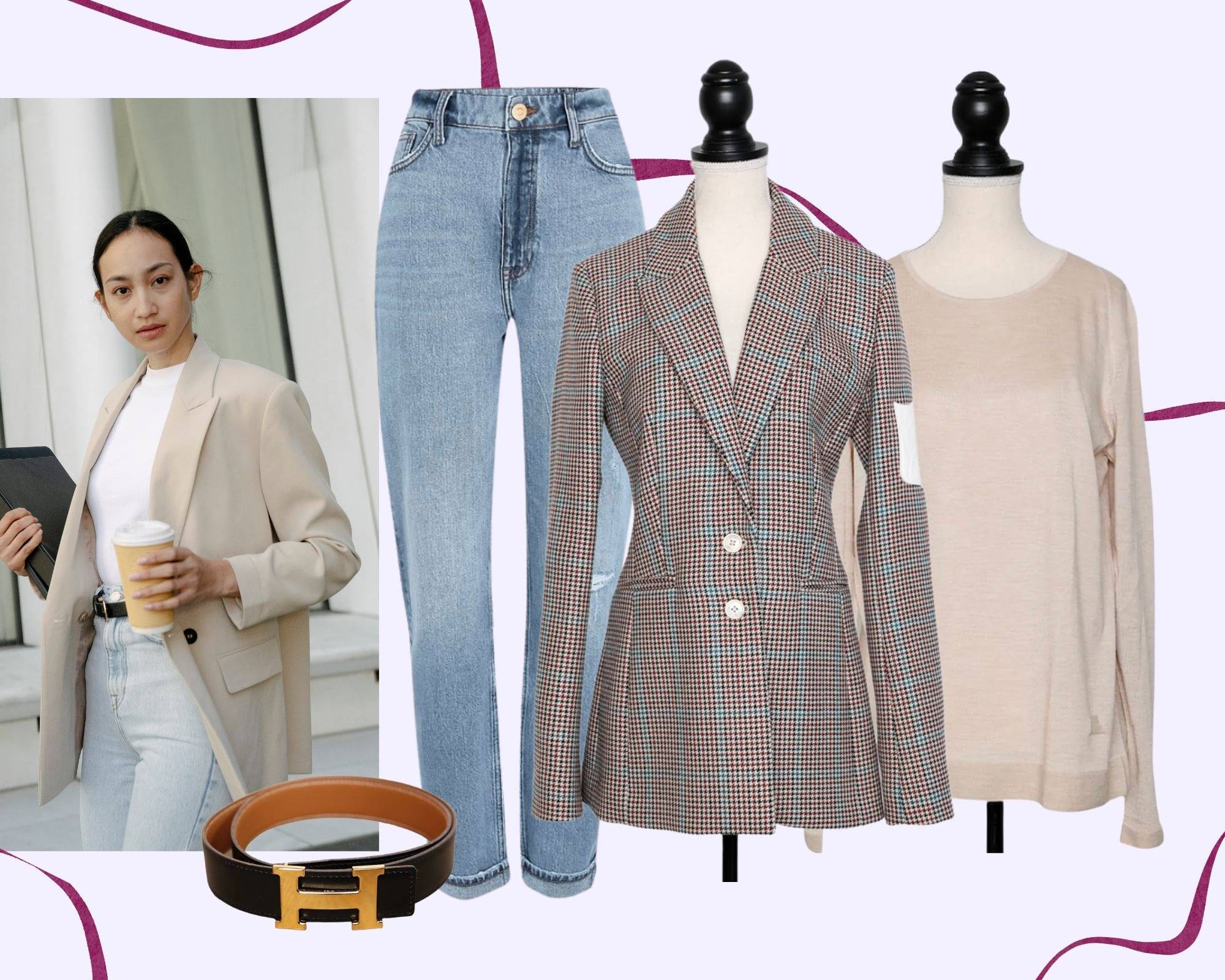 4. Fashion trend 2023:
Jeans and blazer with overknee boots

5. Fashion trend 2023:
Jeans and blazer with hoodie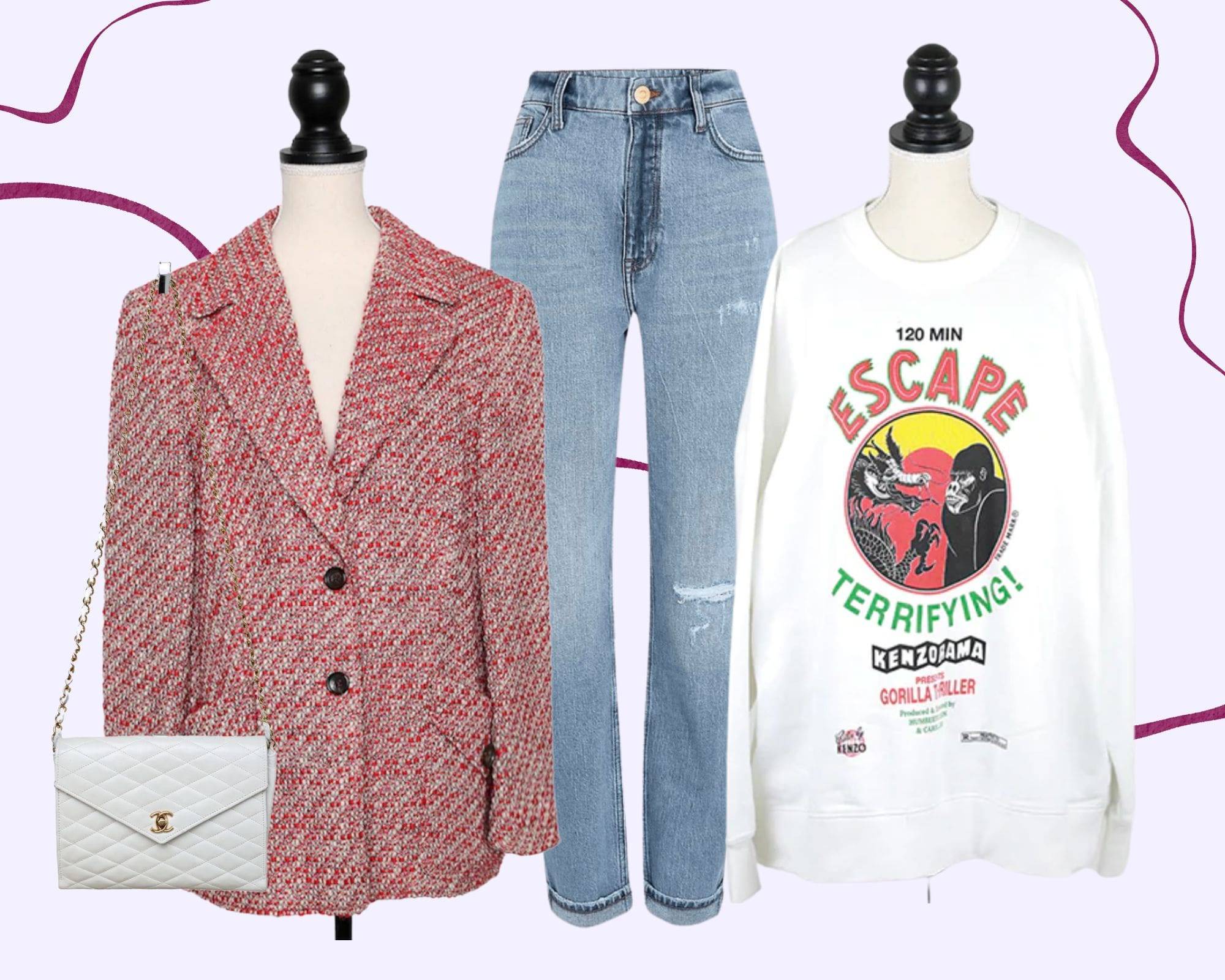 6. Fashion trend 2023:
Jeans and blazer with statement sweater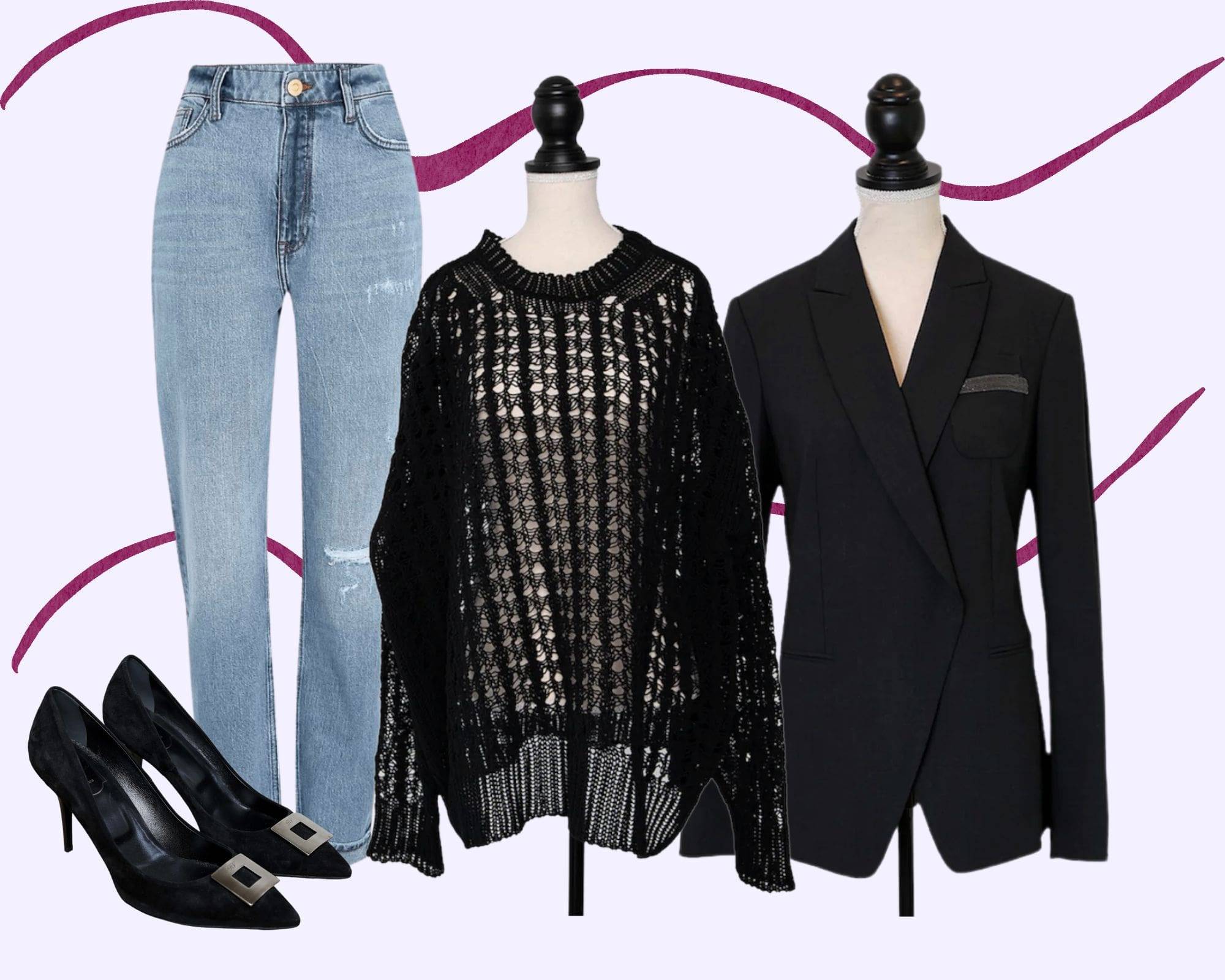 THE MOST BEAUTIFUL JEANS BALZER LOOKS AND THE HOTTEST SECOND HAND DESIGNERS TO SHOP IN THE STYLE DEFINERY ONLINE SHOP:

SHARE THE LOVE - SAVE THE PLANET


SHOP NOW - Shop the most beautiful jeans blazer looks, star styles and fashion trends for 2023 in the STYLE DEFINERY second hand online shop by clicking on the links below the pictures. 

There are even more outfit inspirations, fashion trends, second-hand bags & Co. and vintage treasures here .