We reveal why black is the all-time classic color and with which timeless must-haves (for shopping later) you can style perfect outfits in winter 2023!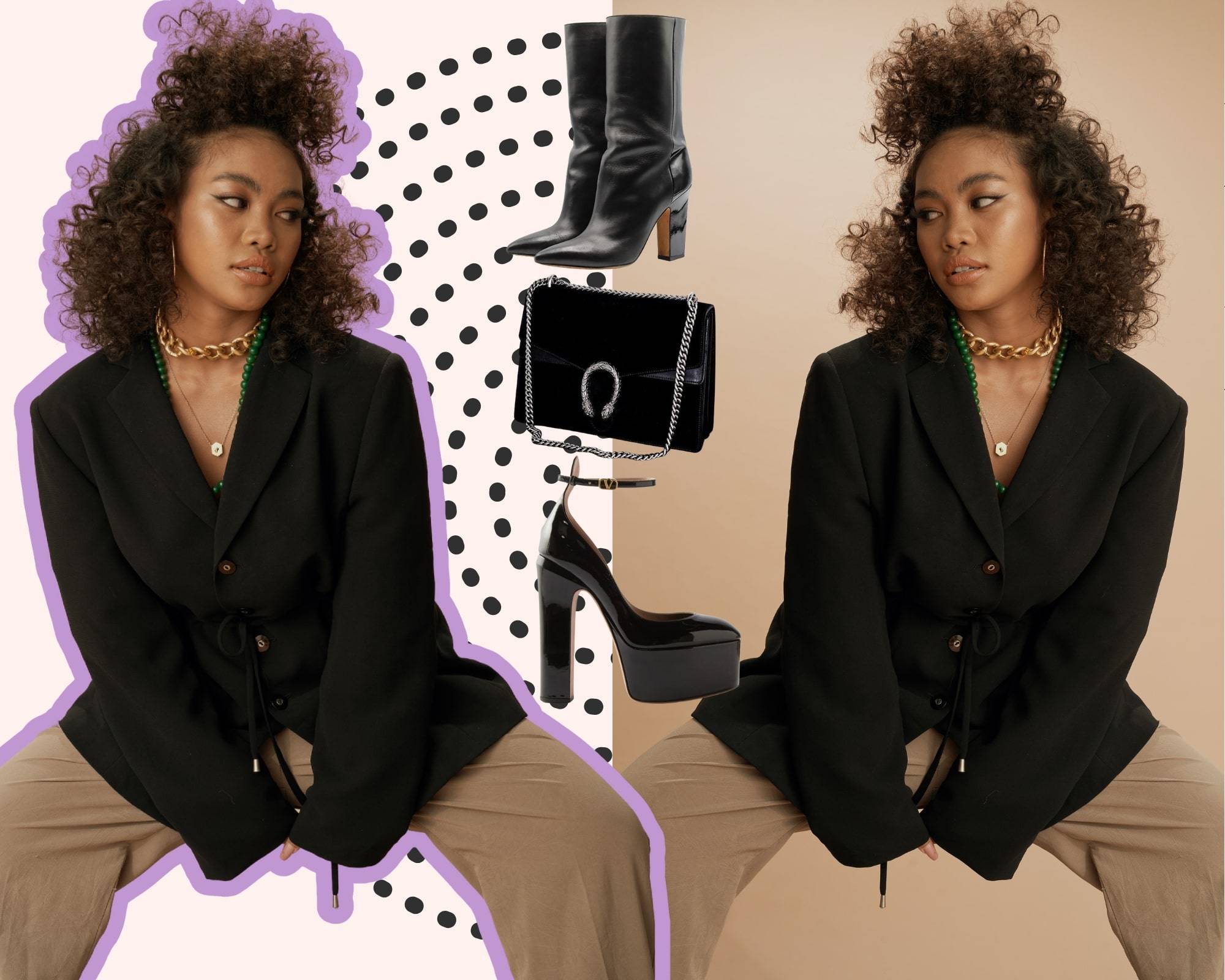 Back to Black:
These styling essentials make black all-over looks eye-catching as the 2023 fashion trend

In the past, the color black had to contend with bad gossip for a long time. Too often, accusations have been made that there is only one unwavering mass that prefers to wear black all the time: goths, existentialists, vampires and undertakers - to name just a few. A few years ago, underground rappers, subcultures and, above all, R'n'B artists like Mary J. Blige advanced the all-black look from a first fashion trend to mainstream and timeless classics .

Last season, however, the color was neglected by the big houses. With his spring/summer collection for Balenciaga, Demna Gvasalia prepared the big comeback of the color in typical Balenciaga black. It's no wonder that all-black looks will be back in style in 2023. Now other designers are increasingly paying tribute to this tone on the catwalks. From Prada to Chanel to Balmain - black dominates the ready-to-wear collections. All-black looks are not only remarkably unusual as a fashion trend for 2023 , but also a deliberate contrast to colorful dopamine dressing.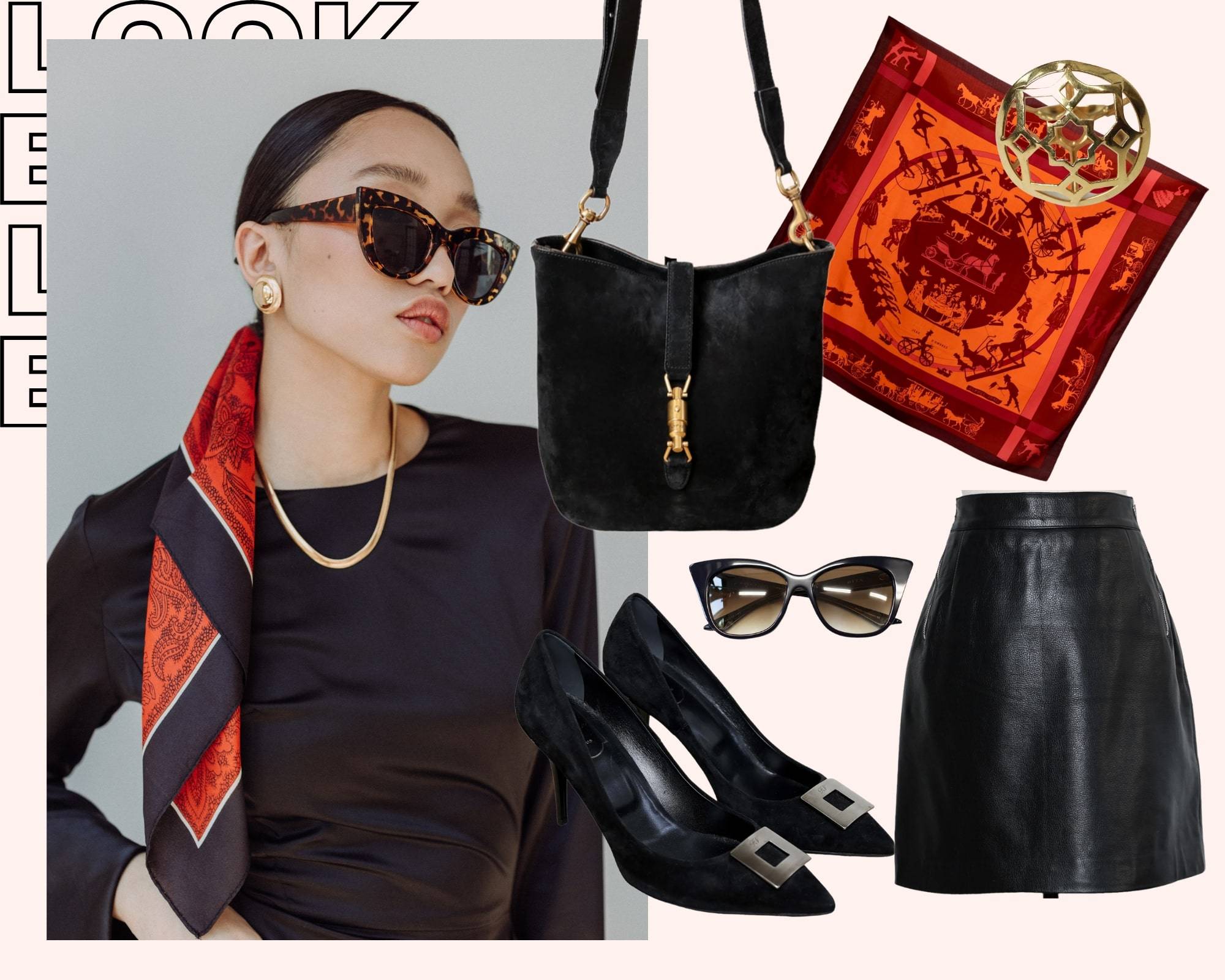 Attractive fashion trend 2023:
Why we are right again with all-over looks in black in winter 2023


Fashion Recap 2023: The little black dress helped immortalize Coco Chanel , Saint Laurent became a legend with the black tuxedo jacket, black became a trademark for Alexander Wang and Balmain reinvented itself through black. The #MeToo movement also proved that Black can be political. At the 2018 Golden Globes, actresses and actors from the "Time's Up" initiative took a stand against sexual harassment and assault by all wearing black evening wear to show solidarity with the victims - here black communicated a clear message! Black was never just a pure combination color, but a statement in itself.
In winter 2023, the classic is now also taking back its position of power in terms of fashion and is not only manifesting itself as a timeless fashion trend , but also as a main player in our everyday outfits. Because black is not subject to any fashion rules, eludes every trend cycle and has the great talent of nonchalantly taking a back seat while focusing on the wearer, black essentials are perfect for creating a stylish wardrobe that can be combined in many different ways leaves. We will show you the most beautiful all-black looks (for shopping later) that deserve a permanent place in your wardrobe as a fashion trend in winter 2023.
MAXIMUM EXCITING:
HOW TO STYLE BLACK AS A FASHION TREND IN WINTER 2023 LIKE A FASHION PRO

The all-black look is the big fashion trend in winter 2023 - if you know how to style it properly. We show 5 inspirations from the runway to shop!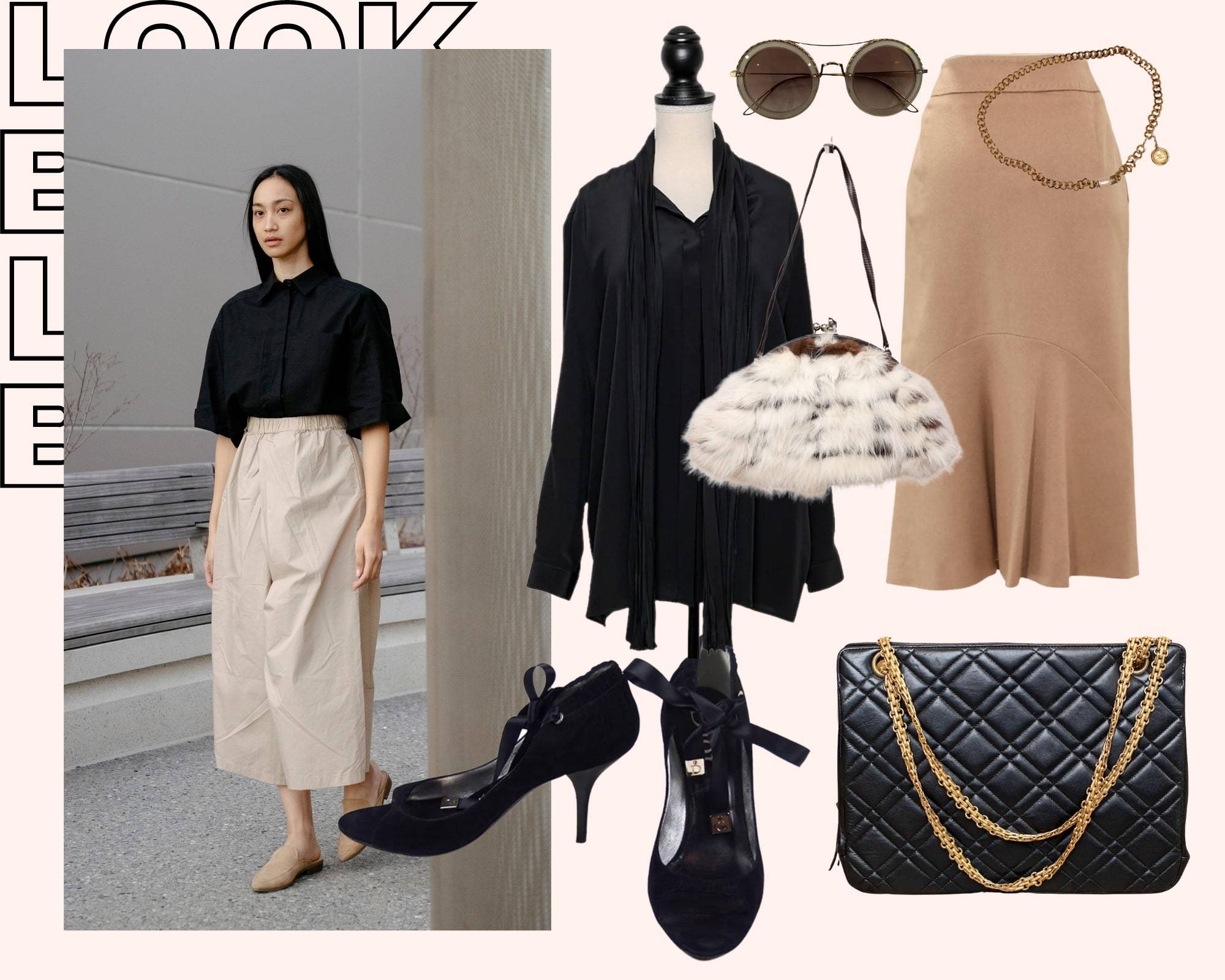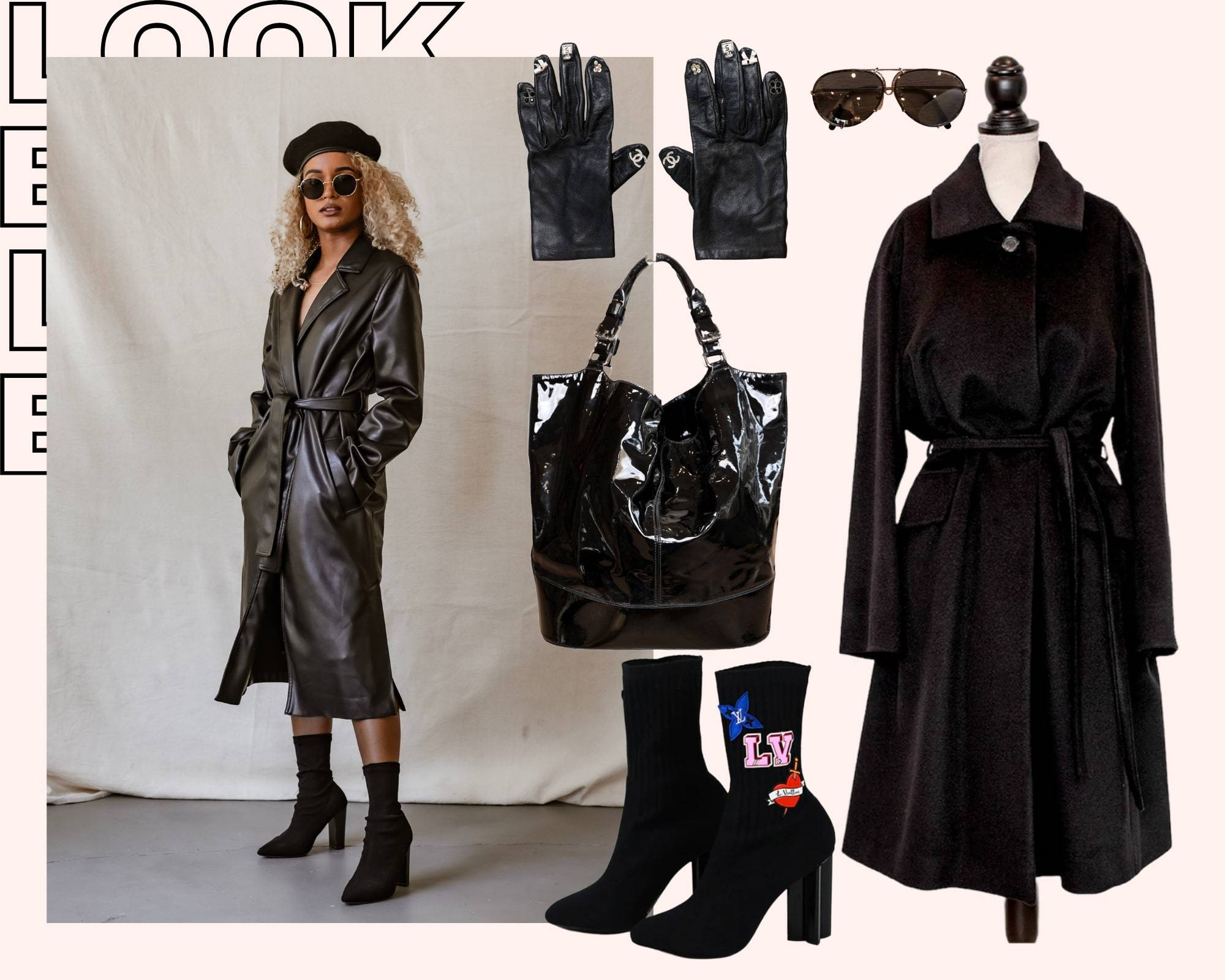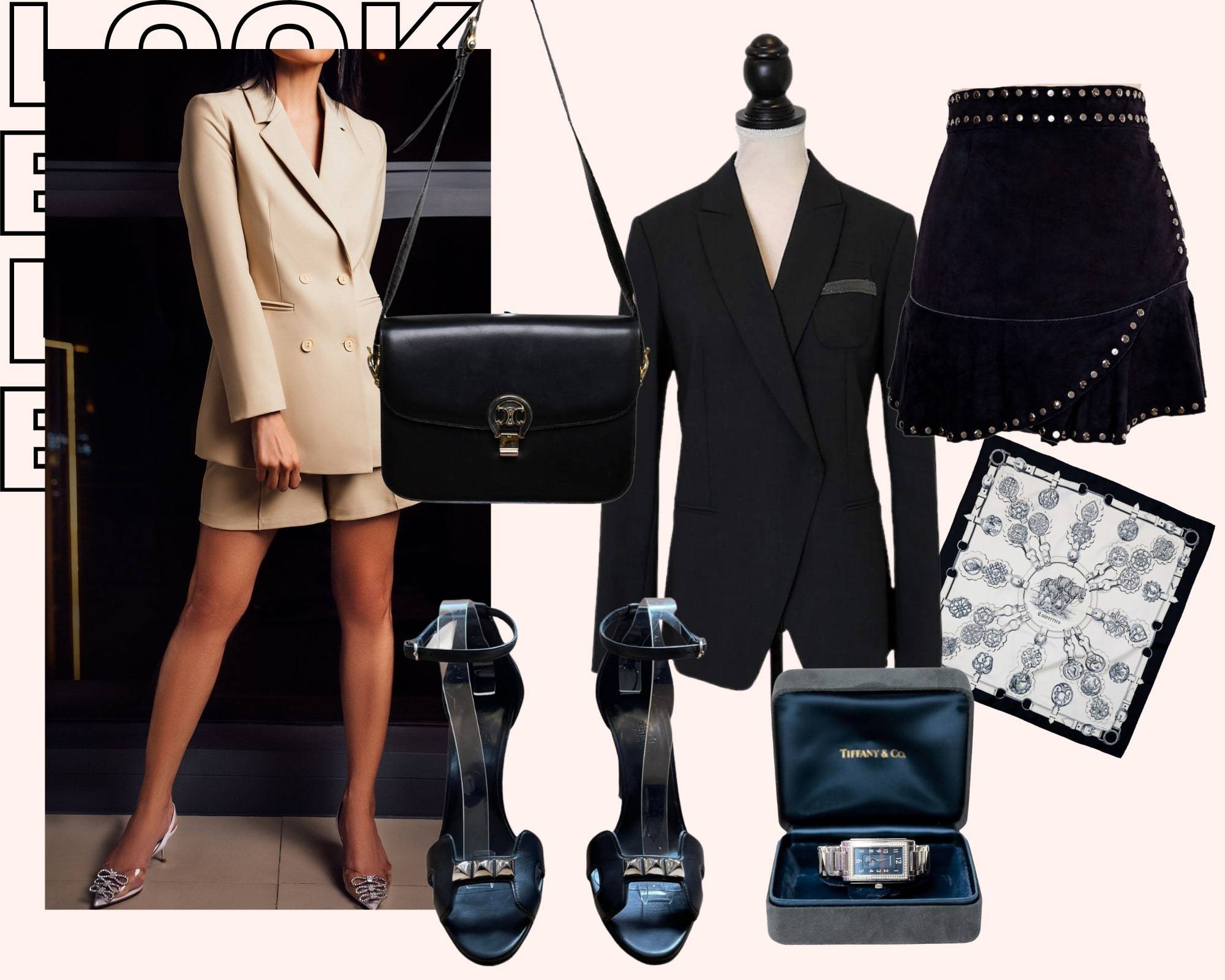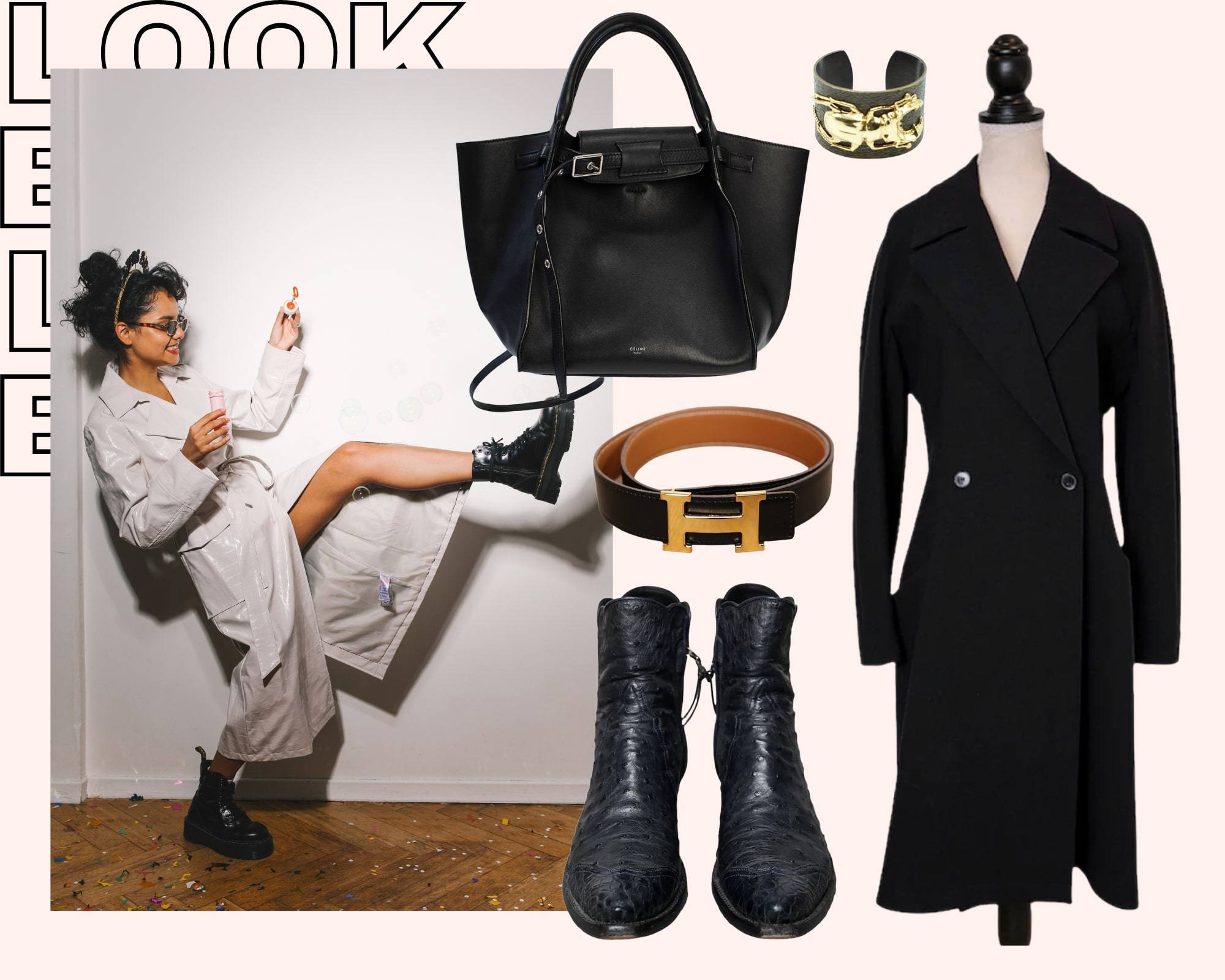 THE MOST BEAUTIFUL BLACK COMPLETE LOOKS AND THE MOST POPULAR SECOND HAND DESIGNERS TO SHOP IN THE STYLE DEFINERY ONLINE SHOP:


Shop our products directly by clicking the link below the image.
LOVE YOUR PLANET
-
BUY SECOND HAND