Are you one of those people who didn't wear Hermès silk scarves at all this season or perhaps neglected them a bit? You should definitely reconsider this attitude. The Carré is a fashion classic that has increasingly blossomed from an accessory to the main actor of the outfit in recent times . After all, you can easily give your outfit a romantic, elegant or casual twist with a silk square - depending on which model you choose. We choose second-hand pieces that stand for a timeless retro vibe and sustainable consumption and can now be combined into stylish looks as a fashion trend for 2023.
Endless styling possibilities:
A second-hand Hermès Seidencarré refines every look in a particularly stylish way

The Hermès silk scarf (French le carré Hermès) is now styled much more freely and superficially than before. They are not reserved for a specific season and can therefore be worn on any occasion. Just in time for the beginning of spring, we feel like colors that herald the countdown to summer and patterns that play with feelings of nostalgia and thus exude a subtle lightheartedness. With a Hermès Carré we can demonstrate our aesthetic skills while still appearing unaffected and natural. A tried and true fashion formula is: It's all in the details! Because those few inches of fabric can sometimes be challenging, we show you 7 innovative ideas on how to style this 2023 fashion trend .
Each Hermès second hand piece tells a very special story that gracefully underlines your style. Fashion professionals use the key piece cleverly to make minimalist outfits look much more interesting. This season, not only are we shopping sustainably and doing something good for our planet, but we also follow in the footsteps of style icons like Grace Kelly , Audrey Hepburn, Jackie Kennedy and Romy Schneider , who were big fans of Hermès silk squares. The square even has its place in medicine: when Grace Kelly broke her arm in 1956, she was wearing a sling made from a Hermès silk scarf.
Around the neck, in the hair, at the waist or around the shoulders - how many ways do you know of personalizing your look with a Hermès Carré?
Below are 7 ideas and best street style outfits to shop for.
Fashion trend 2023:
7 styling ideas on how to stylishly combine the second-hand silk scarf from Hermès


1. Fashion trend 2023:
The second-hand Hermès silk scarf becomes a real standout piece over a blouse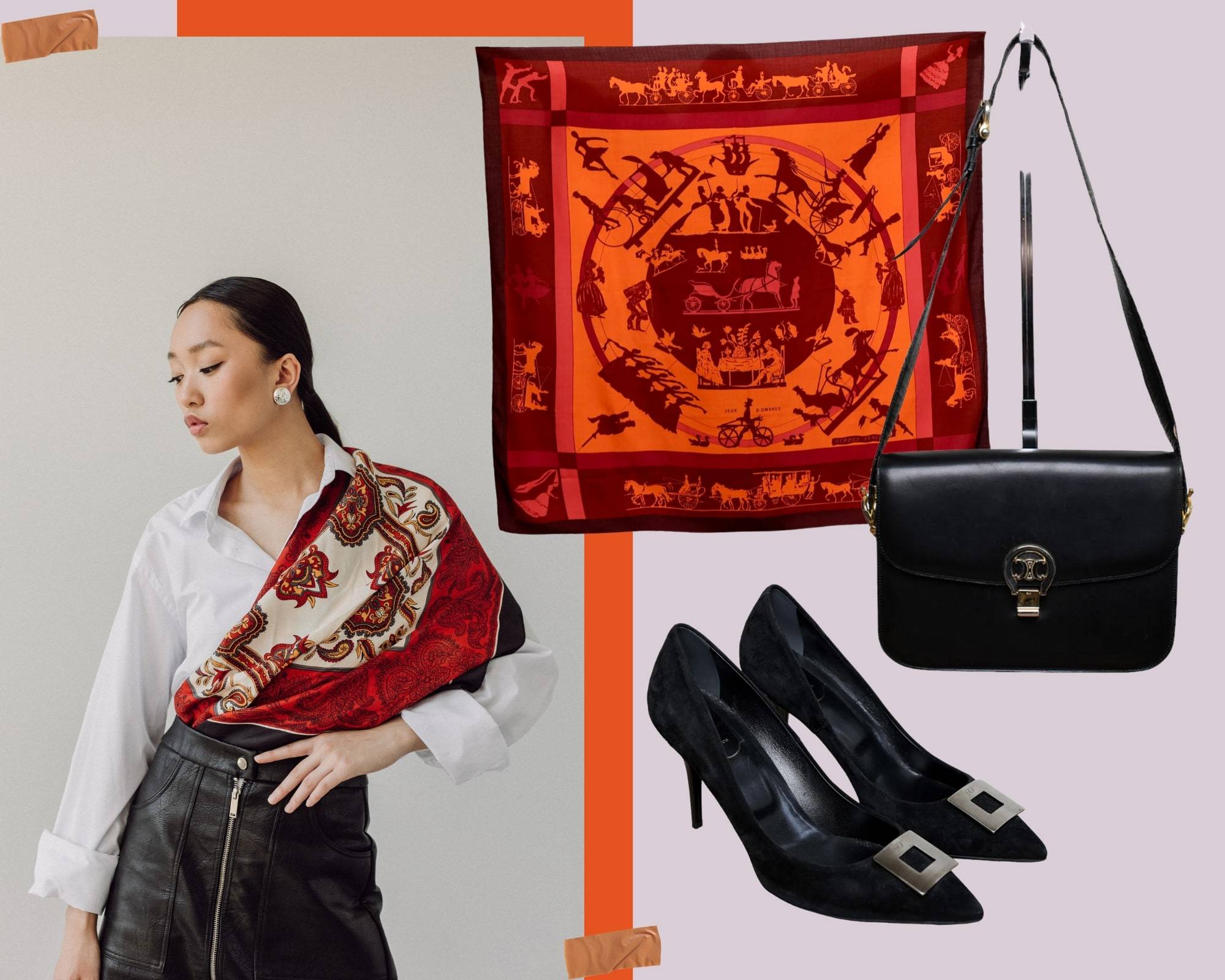 2. Fashion trend 2023:
The second hand Hermès silk scarf as an elegant eye-catcher around the neck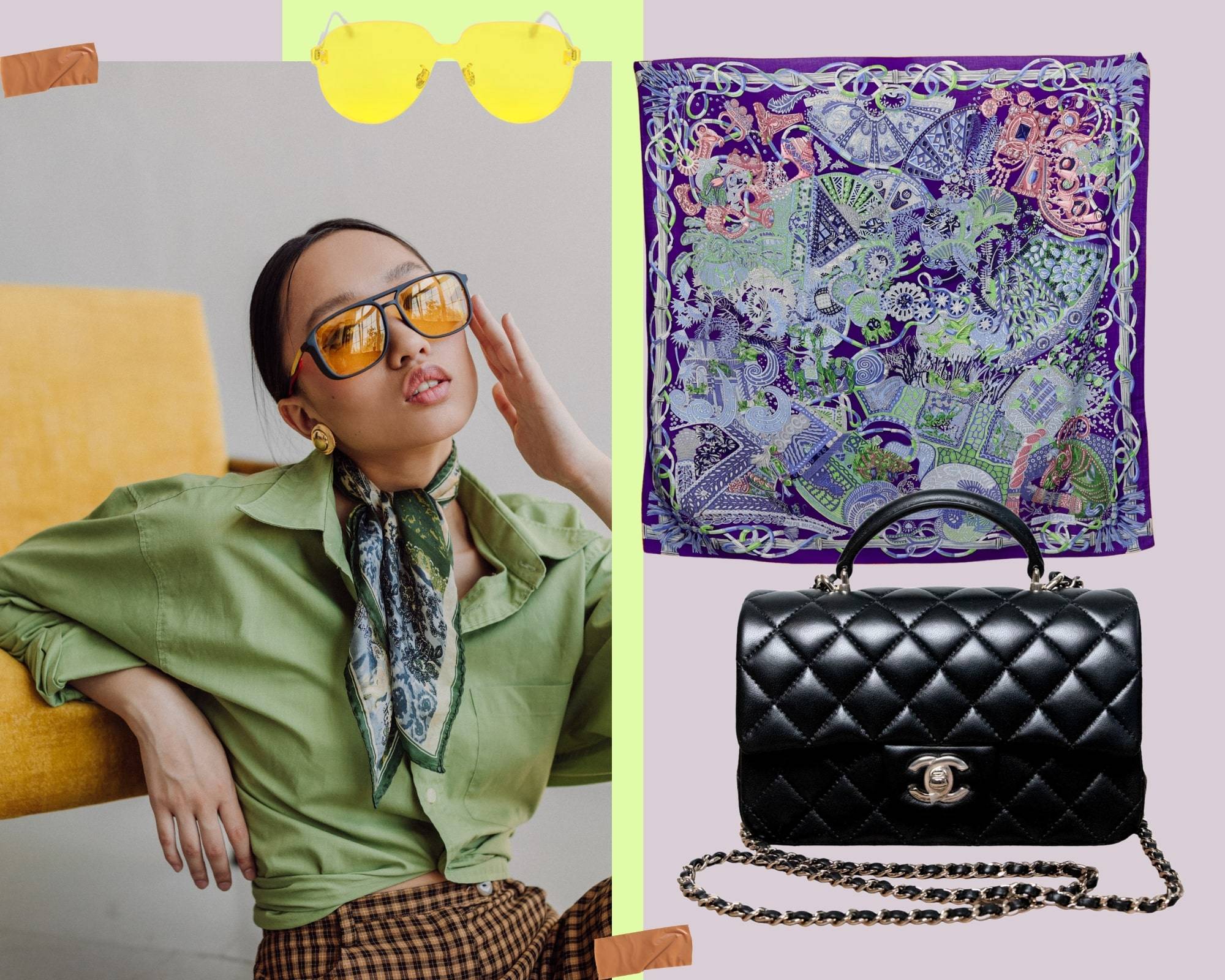 3. Fashion trend 2023:
We wear the second hand Hermès silk scarf stylishly as a top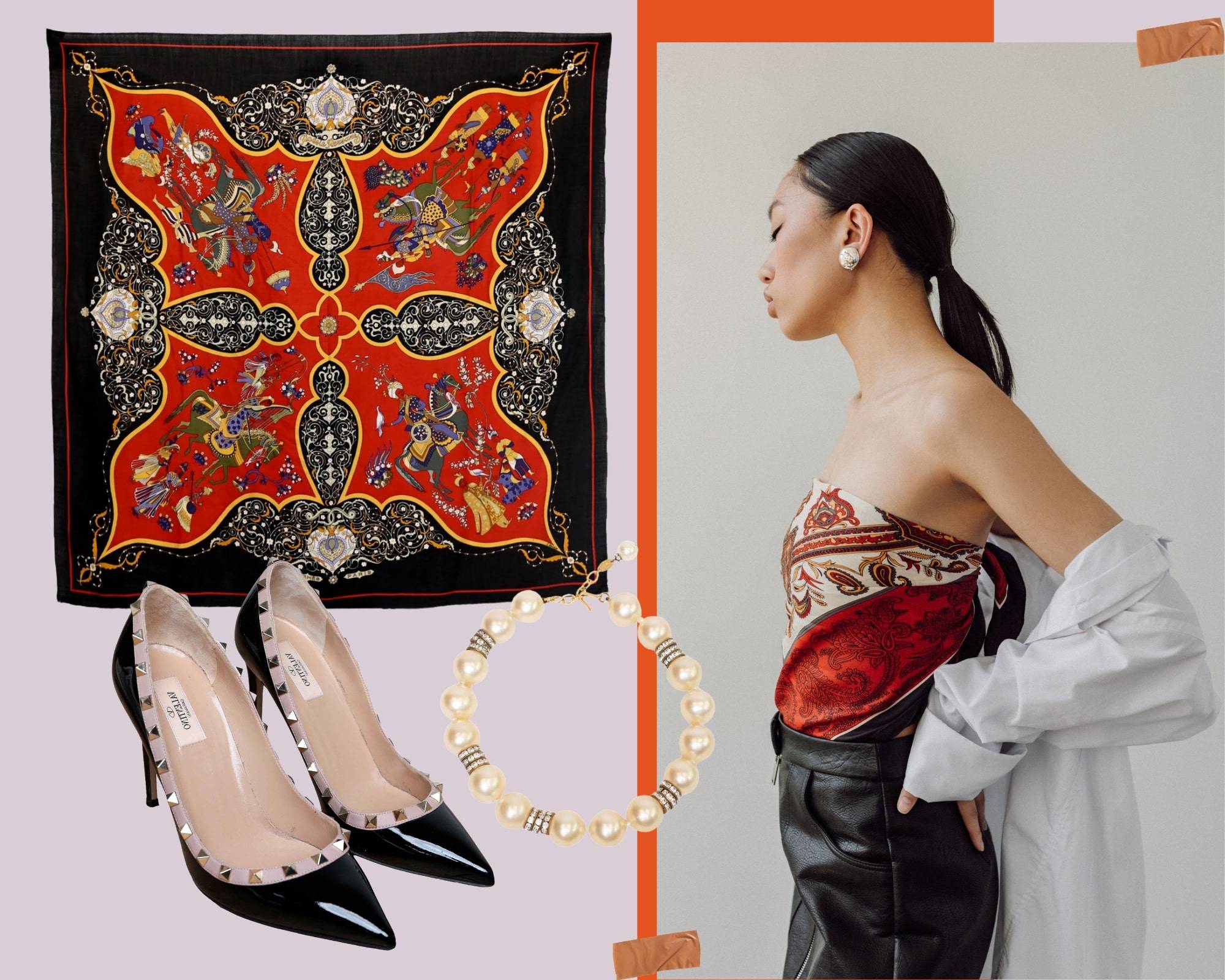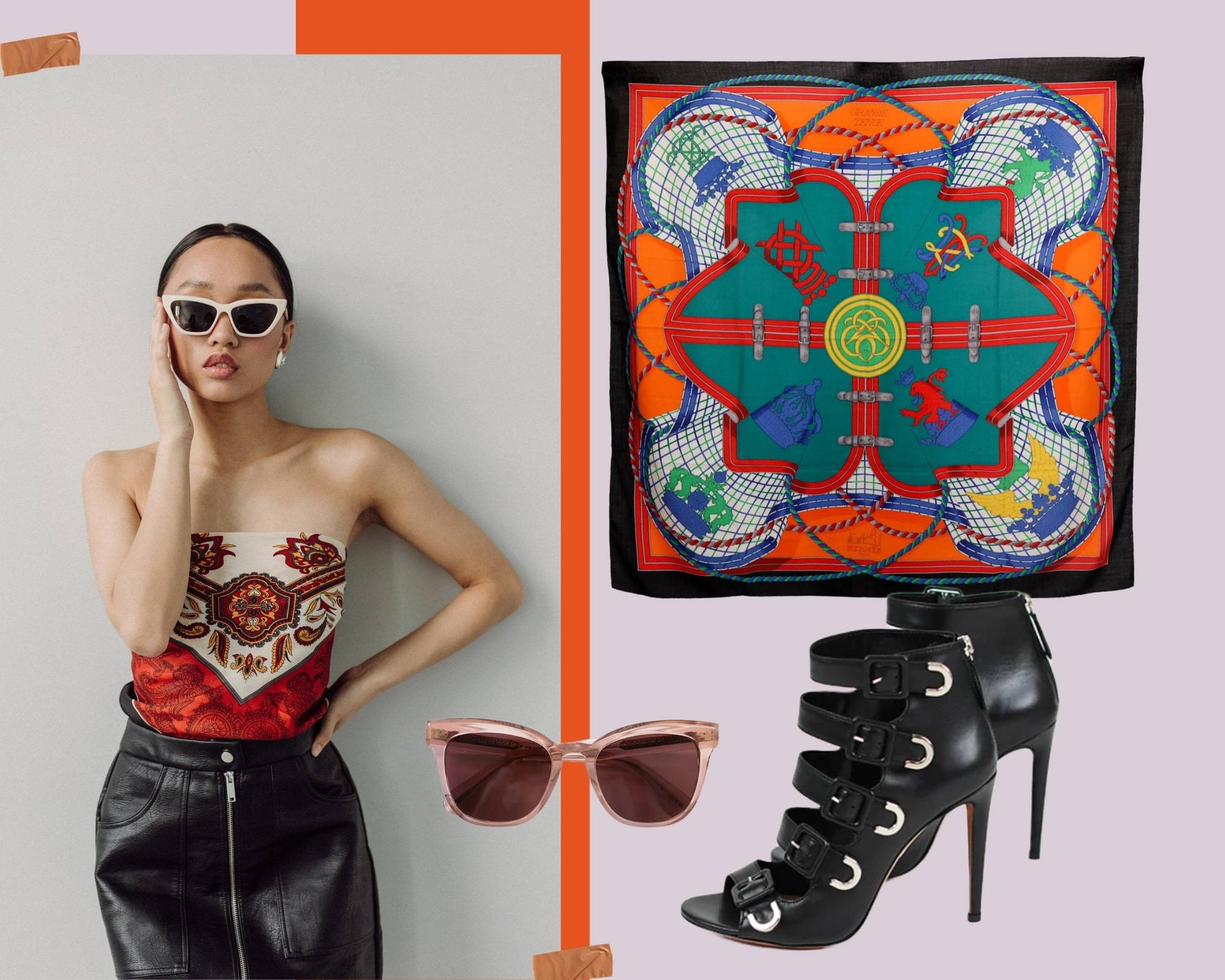 4. Fashion trend 2023:
The second hand Hermès silk scarf as a hairstyle accessory for romantic looks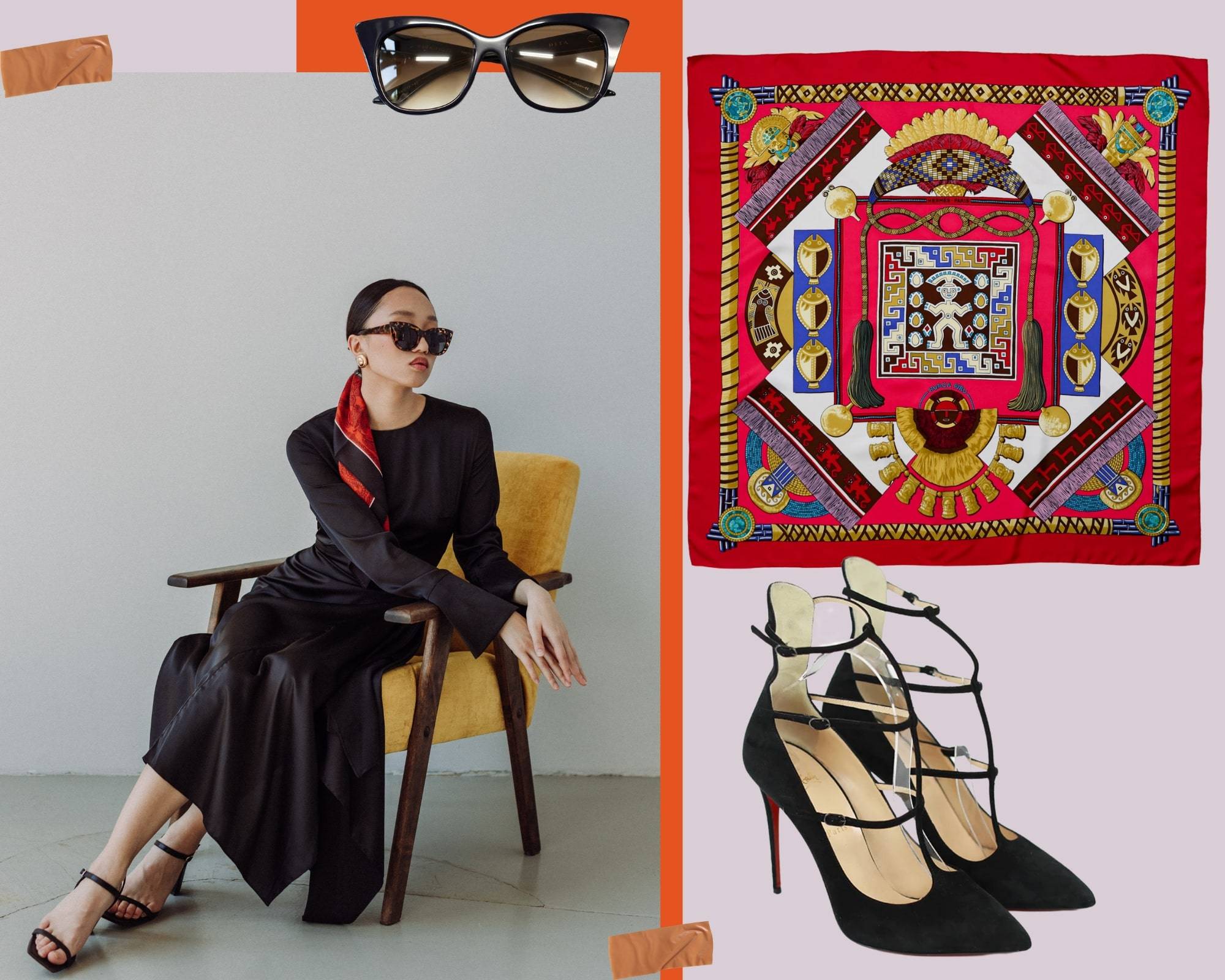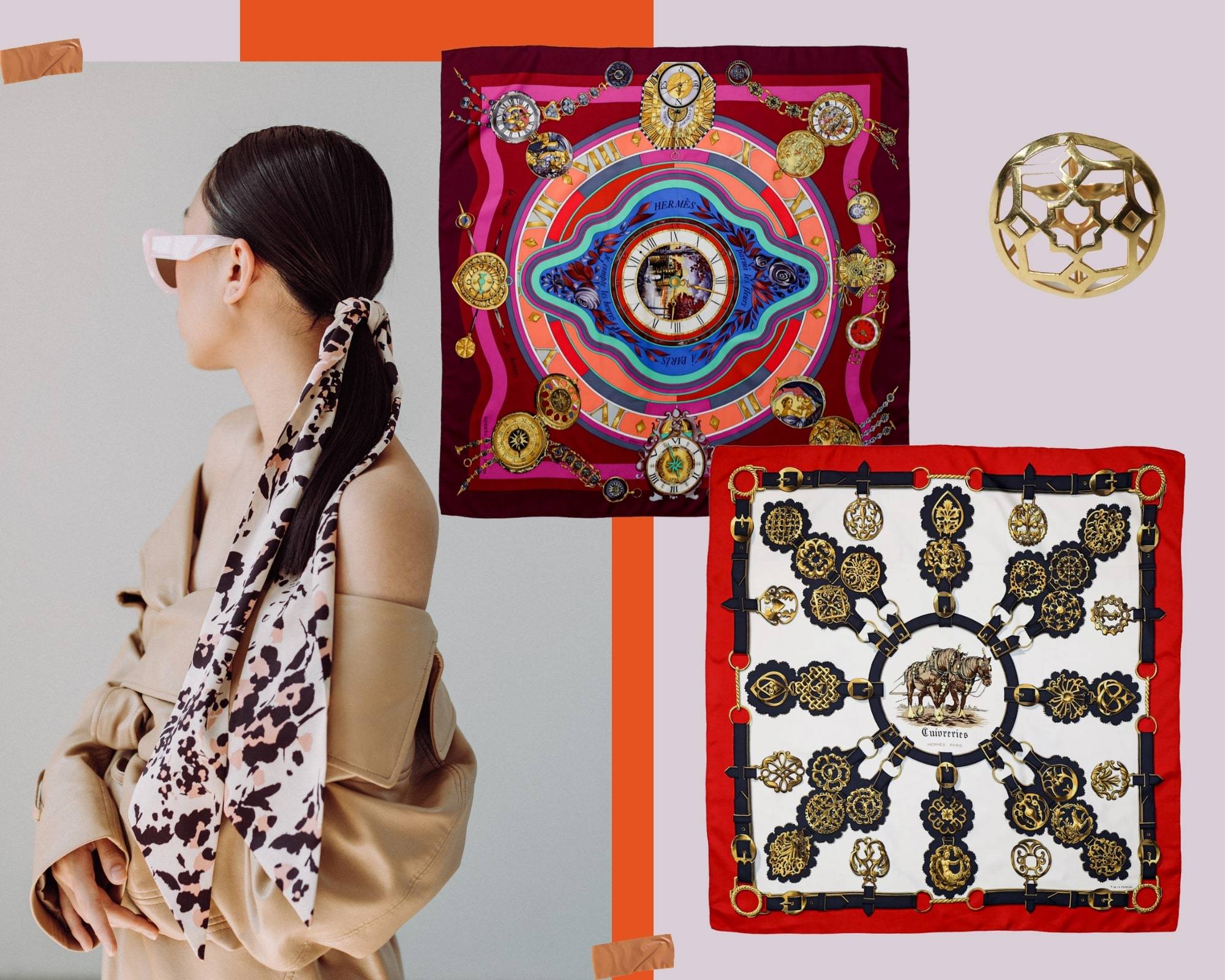 5. Fashion trend 2023:
The second hand Hermès silk scarf is the perfect replacement for a belt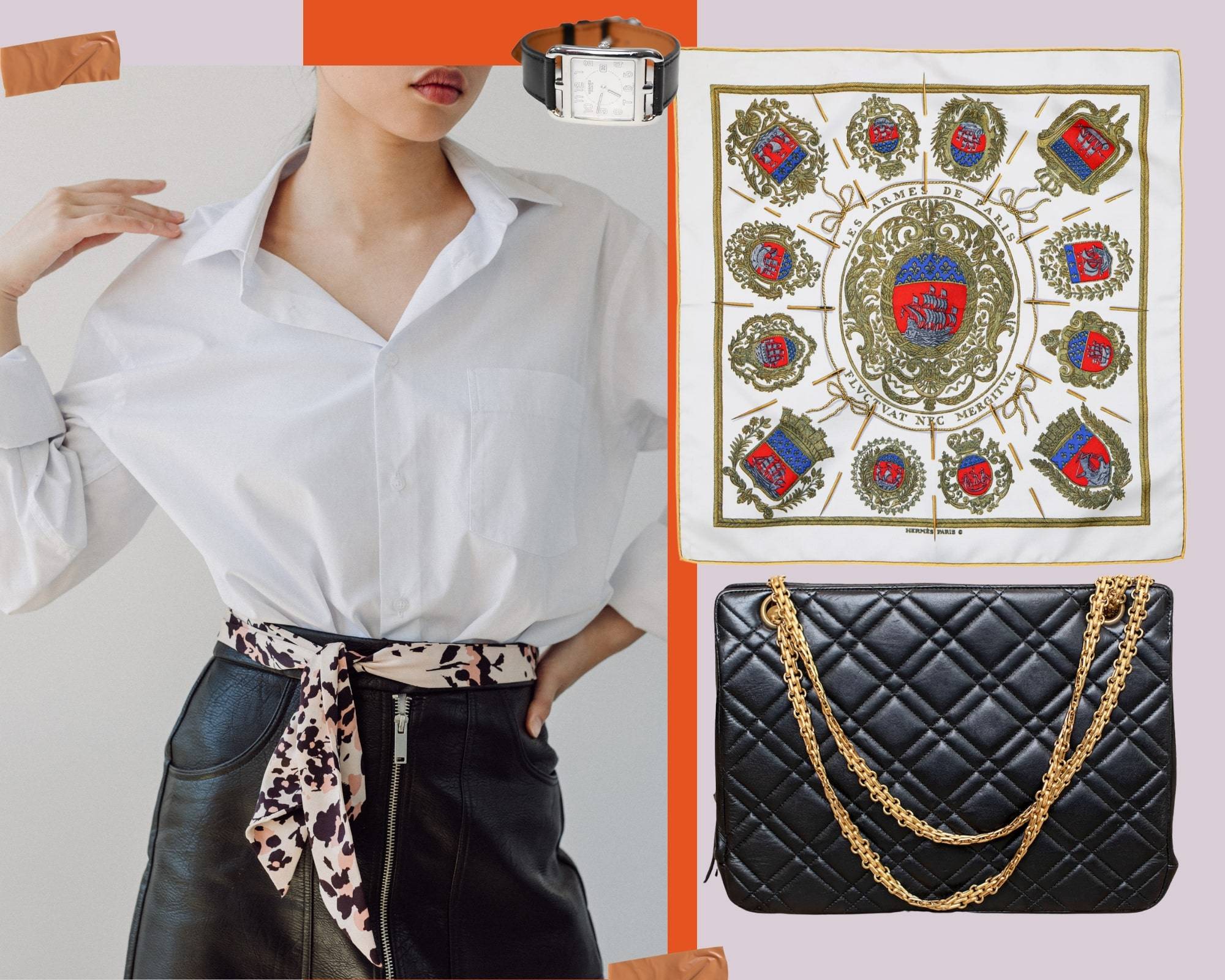 SHARE THE LOVE
-
SAVE THE PLANET

THE BEST LOOKS AND HOT SECOND HAND DESIGNERS TO SHOP IN THE STYLE DEFINERY ONLINE SHOP:

SHOP NOW: Shop our products directly by clicking the link below the image.
More inspiration, styling tips & outfit ideas can be found here.