These are the prettiest
Christmas gifts of the year
Our second-hand favorites: 1. Aquazzura pumps , 2. Louis Vuitton pencil case , 3. Chanel bag, 4. Jimmy Choo bag , 5. Louis Vuitton bracelet , 6. Tiffany & Co. ring, 7. Hermès bracelet , 8. Ralph Lauren Bag , 9. Chanel Bag , 10. Gucci Boots, 11. Louis Vuitton Hat Box , 12. Lanvin Ring , 13. Proenza Schouler Bag , 14. Hermès Belt , 15. Sergio Rossi Pumps , 16. Celine Bag Luggage , 17. Chanel Brooch , 18. Erickson Beamon Bracelet
This is how the party will be unforgettable:
a Louis Vuitton bag or Hermès - which will you choose?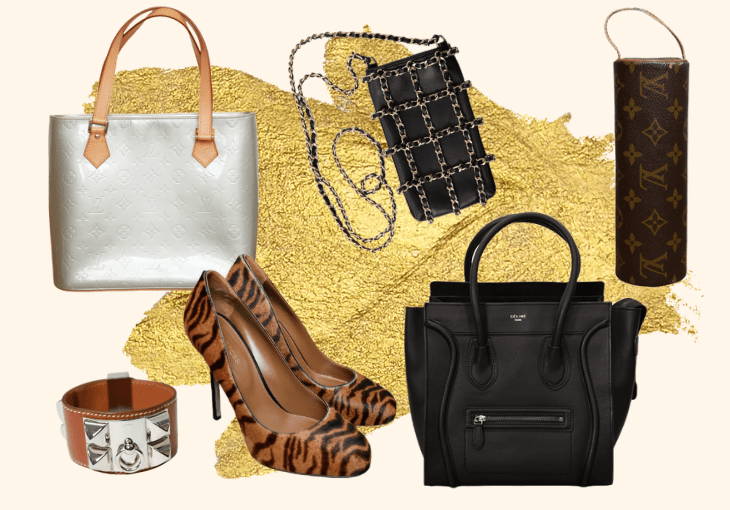 The most beautiful time of the year is just around the corner and with it the question: What is the perfect gift? It's not always easy to find original gifts every year. Sometimes it's the people you know best who are the hardest to shop for. We have created a Gift Guide to help you get rid of ideas when shopping for gifts and take the stress out of looking for the right Christmas present. After all, the pre-Christmas period offers enough to-do lists that have to be worked through. We really don't need unnecessary stress.
Make a statement
with stylish luxury bags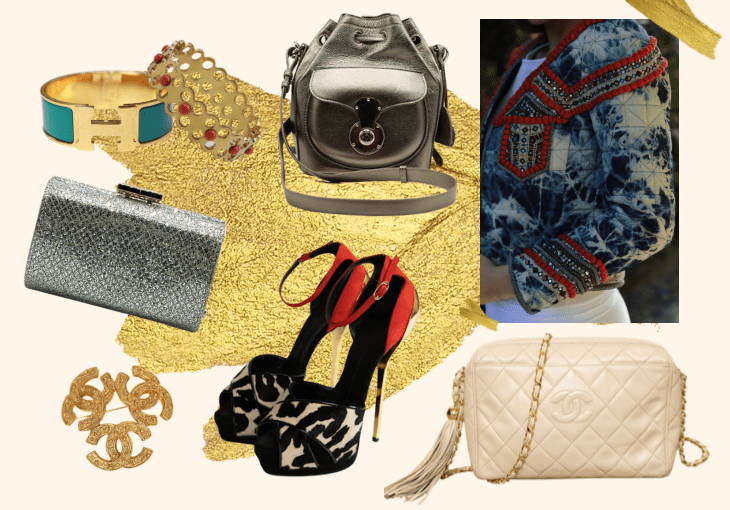 Sustainability means more than recycling. It's about making a conscious decision about what clothes to wear. Start making a statement today and inspire your loved ones to a preloved future with our exclusive second hand selection. Discover our timelessly beautiful statement pieces  for special moments and unforgettable moments!
Gift ideas: These are the best Christmas gifts for 2022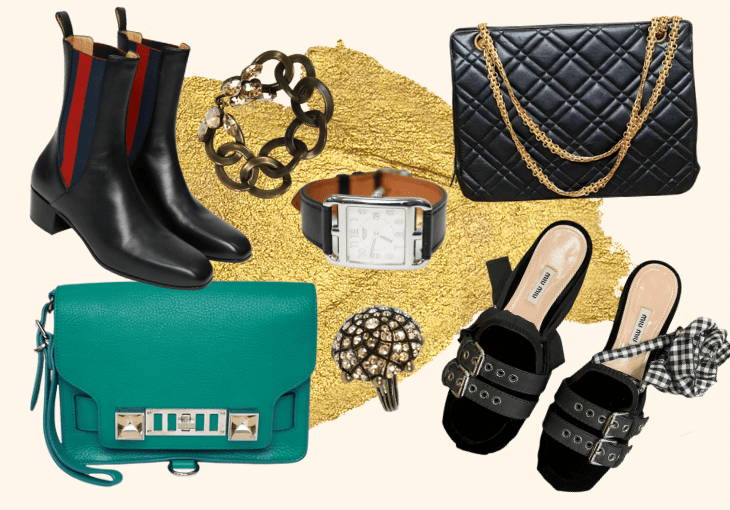 Gift tip: Exclusive designer pieces
for special moments!

Our iconic Gucci ankle boots and vintage Hermès belt are timeless essentials that are easy to style and build into multi-faceted looks. A Louis Vuitton bag and Valentino sneakers are breathtaking statement pieces that skilfully add highlights to your outfits. The Isabel Marant Weez Jacket and the elegant Tiffany & Co. Paloma Picasso Ring add a subtle bohemian touch to your style, adding a stylish glam finish to your overall ensemble. No matter what you choose: you can be sure that our exquisite selection of statement styles will bring pure joy to your loved ones. As a timeless investment, you will still be wearing our luxury rarities in five years. Promised!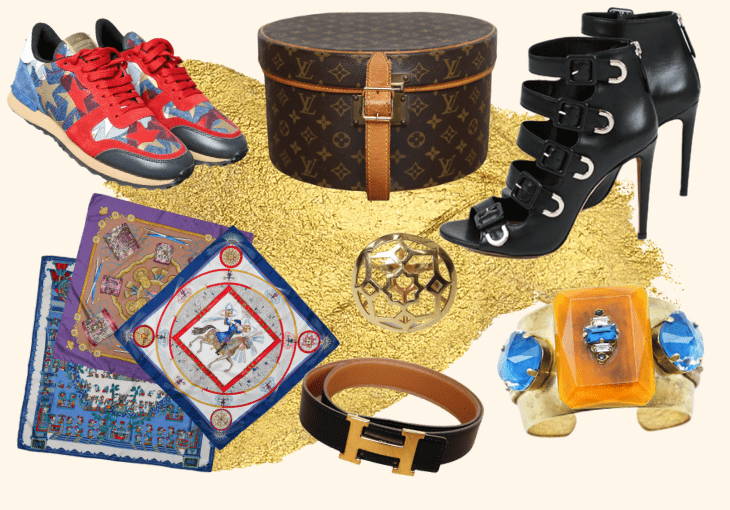 Now the most beautiful second hand designer
shop for winter 2022/23:

With our gift ideas you can treat yourself - or give away these unique, used designer treasures . Discover now the most coveted preloved styles to give away in our second-hand online shop. From used designer bags to preloved clothing and small gifts - you're sure to find what you're looking for with us!