These beautiful statement mini dresses
are our ultimate inspiration
for the coming holidays!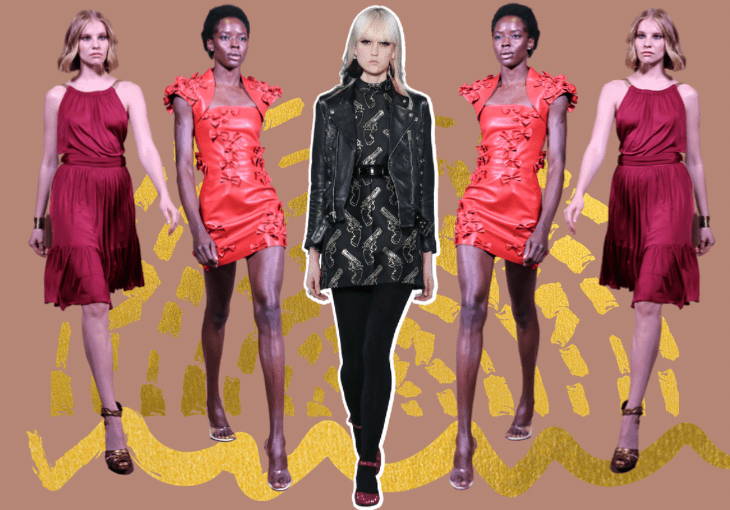 The countdown to the end of 2022 is on and that means cocktail parties, dinner dates and of course Christmas and New Year's Eve. So it's high time to start thinking about going out outfits and to prepare perfectly for the party season in terms of style. Because who doesn't know it? As soon as we hold an invitation in our hands, our heads smoke: "What am I going to wear?" And the more parties are on the schedule, the greater the concern that we'll run out of looks.
We solve the problem for you by stirring up the cold season with a very present fashion trend : eye-catching mini dresses! Contrary to expectations, winter 2022/23 will be exciting and seductive – at least from a fashion point of view. The times when we only wear mini dresses when the temperature is warm are finally over. So much can be revealed: This fashion season is all about decadent details and prints. We have put together the most beautiful Preloved Power Pieces for you to shop for. We will also tell you which mini dresses are suitable for which occasion and how to style them perfectly.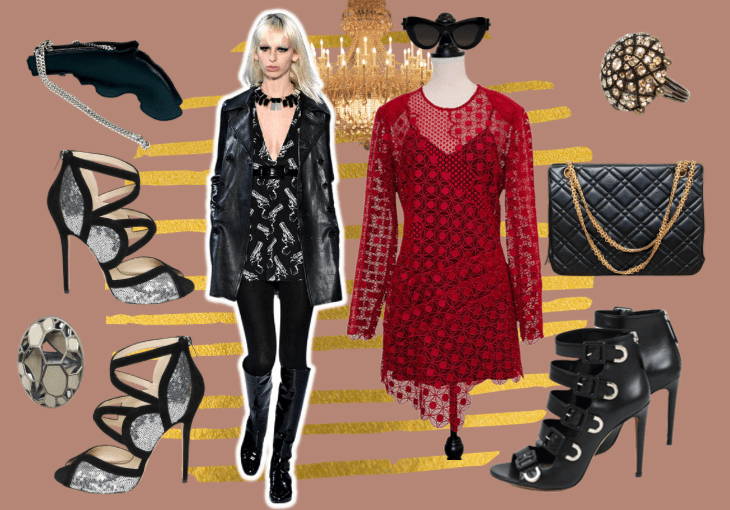 Mini dresses by Saint Laurent and Self Portrait are the perfect choice for all those who want to follow a stylish and seductive fashion trend in winter 2022/23. Second Hand Designer: Saint Laurent Black Dress, Lanvin Ring, Jimmy Choo Pumps, Aquazzura Pumps, Saint Laurent Handbag, Balmain Bangle, Self Portrait Red Dress
MINI DRESSES: HOW TO STYLE
THE FASHION TREND IN WINTER 2022/23 ABSOLUTELY STYLISH

One fashion trend in particular is dominating the 2022 party season: glam pieces! This means mini dresses that are anything but reserved and yet subtly put the focus on the wearer. When it comes to holiday looks , we want to impress with exciting statement dresses that act as absolute eye-catchers and exude a glamorous sex appeal. That's why we're presenting our four most beautiful second-hand mini dresses, which will make you look incredibly cool and sensual. Below we reveal what makes the fashion trend so exciting.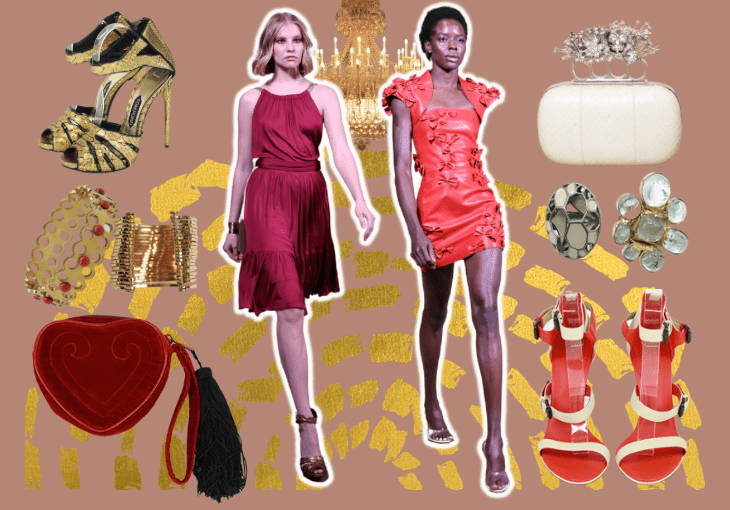 Timeless favorites: Valentino and Gucci are the perfect investment in winter 2022/23! Second Hand Designer: Valentino Dress, Bottega Veneta Pumps, Alexander McQueen Clutch, Tiffany & Co. Bracelet, Tom Ford Pumps, Rena Lange Clutch, Louis Vuitton Bracelet, Vintage Gold Bracelet

Dress up! Of course, a mini dress is not just a mini dress. Houses like Saint Laurent, Self-Portrait, Valentino and Gucci keep reinterpreting the key piece. The models could not be more different or more individual! No matter which look you choose - winter and your party will never be boring with this fashion trend.
THINKING ABOUT TOMORROW TODAY: THESE ARE THE BEST SECOND HAND DRESS TRENDS IN WINTER 2022/23

1. Saint Laurent Mini Dress:
How to combine the winter trend 2022 like a fashion professional

If you are still looking for a look for the Christmas party, you are welcome to use Saint Laurent. Inspired by mid-sixties fashion, Hedi Slimane launched the Graphic pistol mini dress as part of the Saint Laurent Fall-Winter 2014/2015 collection. With the pistol print, the otherwise simple dress blossoms into an extravagant and timeless fashion trend. The sixties elements in Hedi Slimane's collection cannot be overlooked. He also transferred his love for rock 'n' roll and the music scene to the shift dresses in his work for Saint Laurent . This creates a very elegant cool vibes attitude that offers a stylish change and is easy to style. Our styling partners for the perfect outfit are glittery Jimmy Choo pumps and a Saint Laurent pistol handbag. The elegant all-black look is broken up a bit by a leather jacket. For the final touch we rely on sparkling vintage earrings in XXL.
2. Fashion trend in winter 2022: the self-portrait mini dress looks so stylish

Hardly anything looks more exciting than a mini dress in red, transparent lace. The combination awakens associations of sensuality and pure femininity. Instead of relying on traditional formal wear, we therefore advocate a contemporary change in the look and opt for the Self-Portrait mini dress. As an irresistible mixture of classic elegance and rebellious grunge style, it celebrates its wearer in a completely new, very feminine way. This makes the mini dress ideal for Christmas or a very solemn occasion. Heels are a must to create a true power dressing . Make fashion statements with Aquazzura high heels in a strappy design and a subtle clutch in nude or red tones.
3. Valentino mini dress: This characterizes the fashion trend in winter 2022

Valentino's red leather dress is perfect for night owls who want to be a showstopper on New Year's Eve. In combination with the elaborate and at the same time casual bolero, this dress can definitely be described as a kind of "natural born killer" . After all, the leather in cherry red not only lends something mythical. The avant-garde element provides an exciting break in style in the remix with flower applications. Nevertheless, it doesn't exude any matrix vibes, but instead creates a feeling of security and romance. For a rebellious touch, add an extravagant Alexander McQueen clutch to the look . Bottega Veneta high heels and Tiffany & Co. vintage jewelery complete the whole thing. You are already ready for a glamorous night and the many compliments that will rain down on this ensemble. word of honour!
4. Gucci mini dress: This is how you can combine the fashion trend in winter 2022 in a particularly successful way

We can't avoid it and let ourselves be seduced by the statement color crimson. Drama and glamor must have been the ingredients when Gucci created its Silk Dress, synonymous with effortless elegance and a good dose of bohemian style. As minimalist as it may be - this mini dress combines two fashion trends in one, making it a real power piece. On the one hand the material is reminiscent of a naked dress , on the other hand it also embodies something of lingerie wear. Playing with light reflections reinforces precisely this effect. With golden Tom Ford high heels and golden jewelry, an elegant complete look is created with which you are guaranteed to steal the show from everyone. Dare! This dress is the ideal choice for dinner dates, cocktail brunches or a champagne reception. We love preloved!
Fashion trend second hand mini dress: Shop the most beautiful models for winter 2022/23 here:

Discover now the most coveted luxury bags , second hand designers and vintage rarities in our second hand online shop. Immerse yourself in the fascination of second hand Gucci & Co. Sustainability is our new fashion statement. We think fashion ahead. And never forget:
ONLY RE-LOVE IS REAL LOVE.