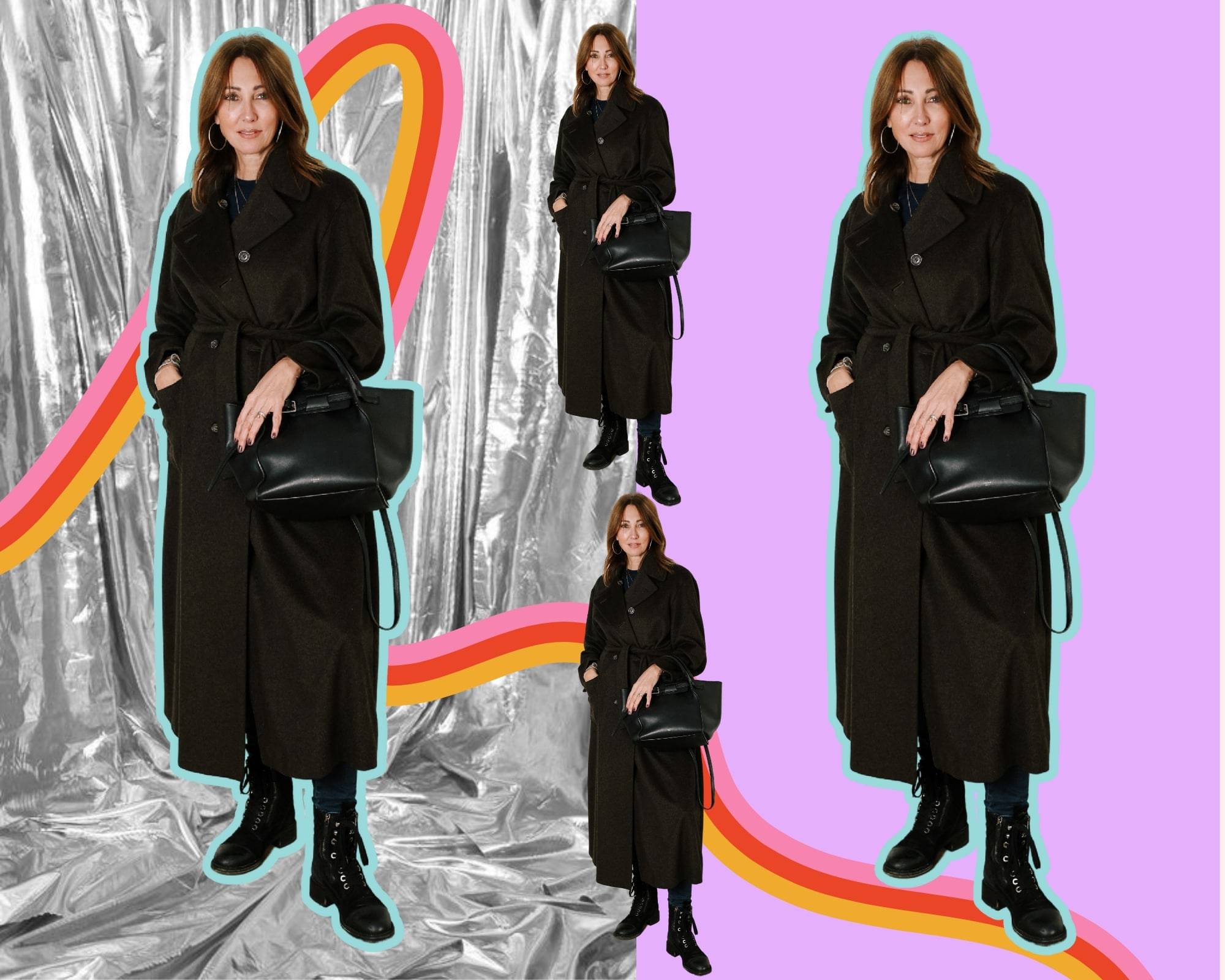 The new fashion trend for 2023 is so classy & super elegant: Presenter Anja Murjahn takes her look to a whole new level with a Jil Sander coat !

What to wear when you have nothing to wear? We asked our CEO Anja Murjahn that. Especially now that the temperatures are falling sharply, we urgently need a look inspiration that is stylish and yet keeps you comfortably warm. The weather has robbed every coat trend of the last touch of sex appeal and finding the right styling is actually not that easy. We've really had enough of down coats, puffer coats and teddy coats, no matter how comfortable they may be. It feels like walking around wrapped in a down comforter or a thick towel - that's not how we want to present ourselves this season .

We are looking for an elegant evergreen that we can use to feel stylish and cool, even in wind and weather. In addition, the all-round talent should be easy to style, work great in icy temperatures and still stand for irresistible femininity. Said and done! Anja Murjahn shows us the perfect winter coat that can be worn for any occasion and with which you are always stylish. So in 2023 we are focusing on a fashion trend that is both practical and stylish.
Coveted fashion trend 2023:
A coat classic in dark brown
- and so Anja Murjahn wears this tone on tone in 2022


Anja's fashion formula is simple, minimalist and at the same time extremely effective: Monochrome looks are her style secret . As a styling partner in crime, the fashion professional relies on a Jil Sander wool coat in dark brown, which emphasizes the waist with a simple belt. The coat is not only timelessly beautiful, for winter 2023 the classic basic combines functionality, femininity and current fashion trends. Black boots by Gucci and an elegant Celine big bag round off the elegant look perfectly.
There really is no easier way to put together an outfit. That's exactly what makes this Jil Sander coat & his accomplices fashionwise by far the smartest purchase for every season!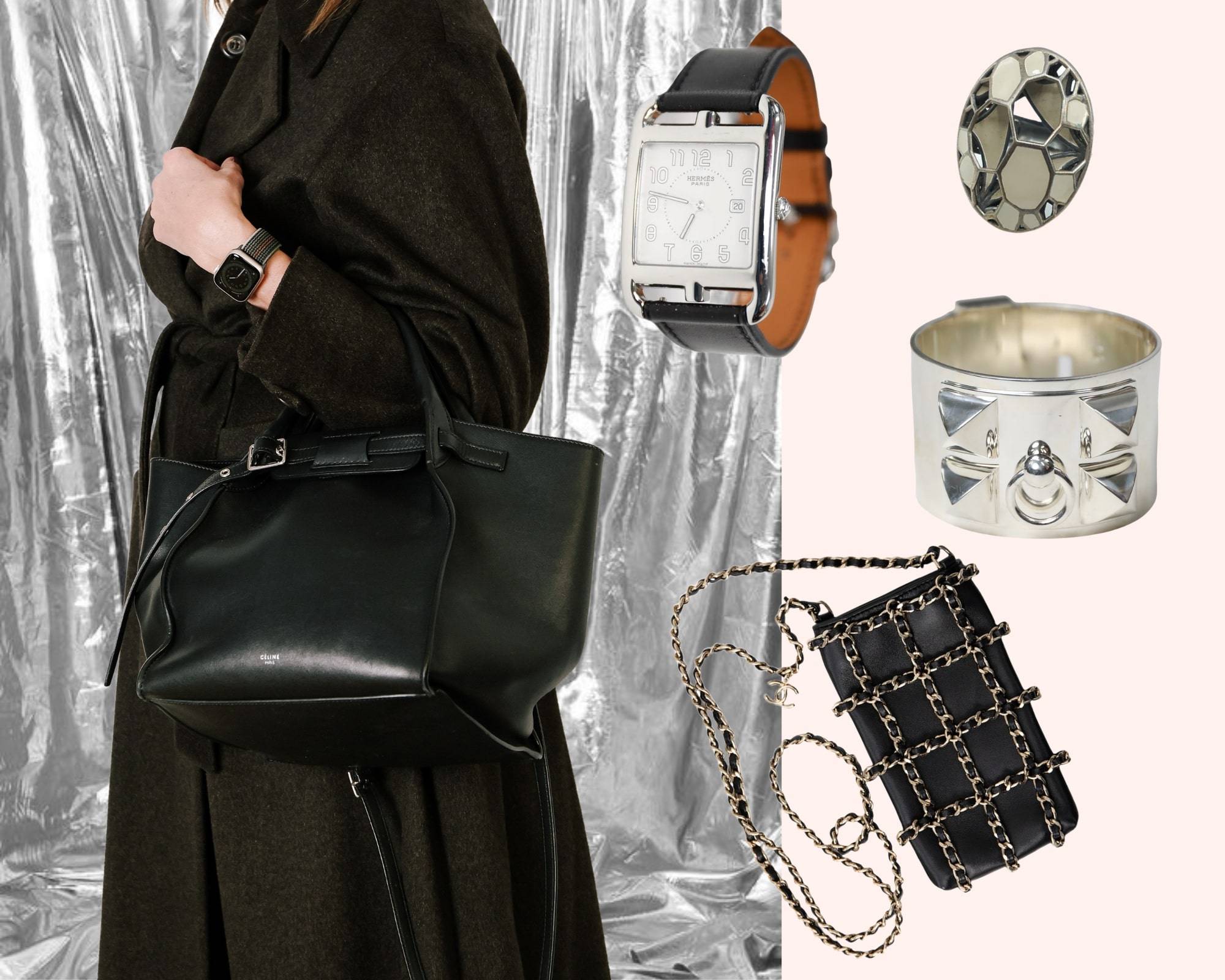 Your styling trick:
This is how Anja makes a tone-on-tone look exciting

Anja limits her styling to the colors silver and black. There's not a lot going on in her ensemble, but precisely because it's kept so minimalist, it's still an absolute fashion statement . The star of the look is of course the color silver. In combination with black and brown, the silver jewelery is a stunning eye-catcher. A Lanvin ring and a Hermès Collier de Chien bangle stand for a very feminine sophistication with different structures and give the styling a delicate glam aesthetic.
With the Hermès watch, Anja gives the look a casual touch. Styling tip: A Chanel cell phone case is a great retro element that can be worn on its own or in the Celine handbag. Either way - Chanel remains THE eternal fashion trend that can stand for itself very well and is therefore a smart fashion investment !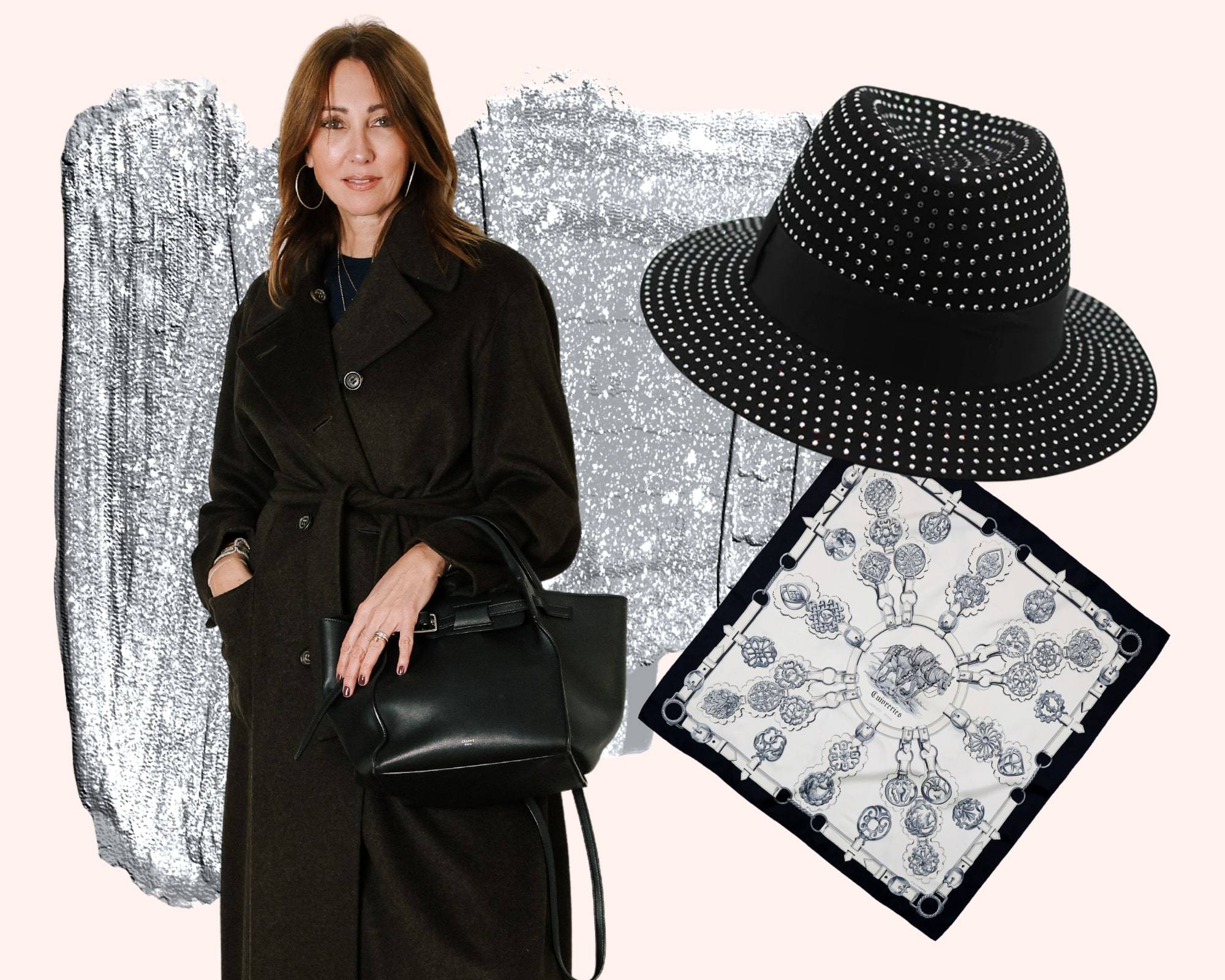 SHOP NOW:
The stunning look by Anja Murjahn & the fashion trends 2023 to style.

The most beautiful used branded clothing & current fashion trends for 2023 in the STYLE DEFINERY second-hand online shop for subsequent shopping!

Shop our second hand designers effortlessly by clicking on the link below each image.