It had already been indicated - and the street style scene confirmed it: nude tones in all shades will be one of the fashion trends in 2023 . STYLE DEFINERY shows which color combinations & color codes you should remember for 2023 and which designer pieces should be in every wardrobe as unrivaled stylish must-haves in 2023 .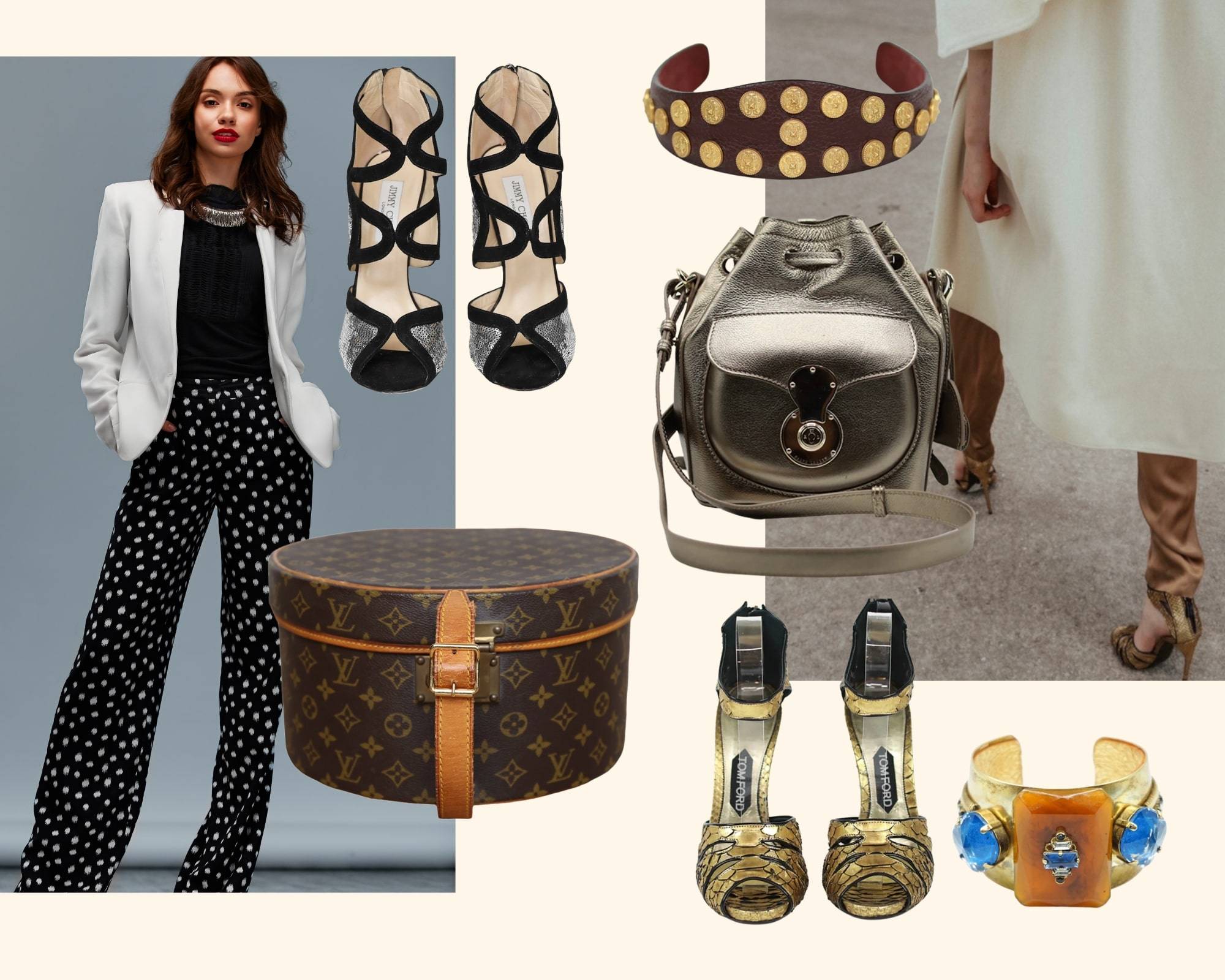 Trend colors 2023:
Which nude shades are the fashion favourite,
tells us the street style of the world metropolises

Every year is marked by a certain fashion trend, hype or an entire fashion movement. These are often super eye-catching pieces that catch your eye, have a high recognition value and are therefore often out of fashion even after one season.
So it's no wonder that many fashion lovers like to rely on timeless all-rounders in neutral tones time and time again. Incorporating loud colors into your own outfits can be challenging.

The latest fashion developments confirm this theory and so nude tones, also known as earth tones, core classics or neutrals, have secured absolute dominance in street styles from New York to London to Paris. The elegant inconspicuousness of the nude trend is also its style-conscious strength. Colors such as cream, off-white, beige, caramel, mocha, taupe, nougat, champagne or sand and also macchiato - sound delicate, feminine and at the same time incredibly strong. The color trend focuses on femininity and thus ensures self-confident looks without weighing them down - which can definitely be the case with eye-catching tones. The 2023 fashion trend reflects both our desire for rest and relaxation and the urge for more individualism. Instead of relying on bold color clashes and thus following the cry for artificial attention, the nude range appeals to our own creativity and our personal talent for combining.
In vs. Out: Which fashion colors are current?

Minimalist shades are now more popular than ever and will become a stylish fashion statement in 2023 . If you want to shop cleverly, you should already be familiar with the trend colors for 2023. We show you the most beautiful must-haves in the trend nuances and give you a style guide for the most exciting nude variants.
Clear the stage for the fashion trend in winter 2023 : nude tones!
Fashion preview 2023: Nude tones are the most stylish and exciting color trend of 2023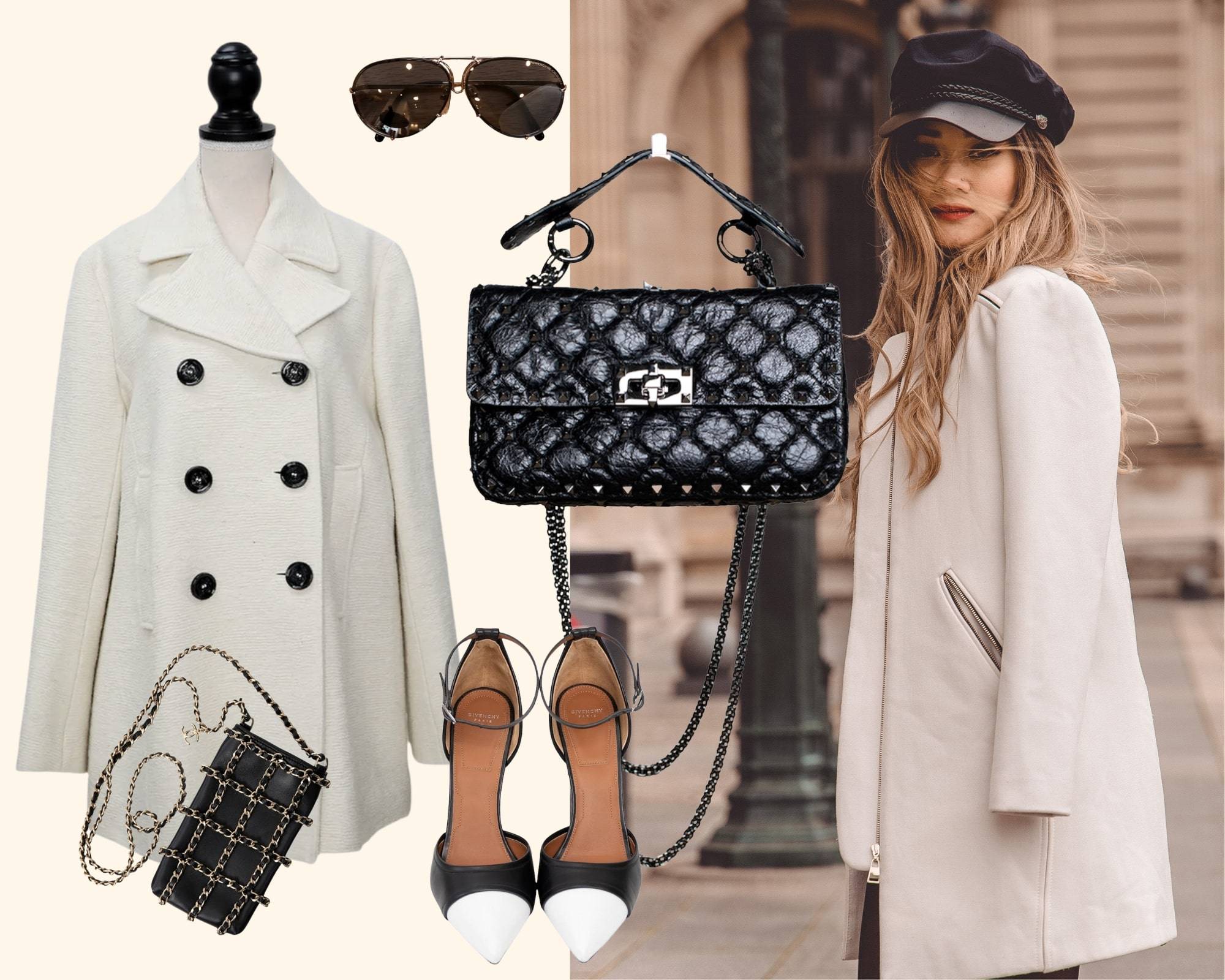 New York, London, Milan, Paris - the street styles of the respective fashion metropolises often look different. But this year everyone seems to be surprisingly in agreement about what will become an absolute hit in 2023: looks in nude tones. For all minimalists this means:
You can stay in your purist fashion bubble! The rest of you have to change your wardrobe very quickly, please.
One of the advantages of this 2023 fashion trend is that it comes in a very diverse range of colors and can be worn in a wide variety of combinations. Whether monochrome or in a mix, nude tones immediately give the look a high-quality and elegant look. Tone-in-tone styling with different materials is even more exciting, for example when rough leather meets shiny satin or fine silk .

Nude nuances are extremely easy to combine with the latest key pieces and help us to keep reinterpreting our outfits. The core classics include colors such as black, white, grey, dark blue, brown, beige, white and colors similar to the skin tone. We take a closer look and show how the fashion professionals combine the color trend 2023 .
TREND COLORS 2023:
NUDE COLORS MAXIMUM STYLISH
COMBINE - HOW IT WORKS

Color story: Looks in nude tones will become the timeless fashion trend of 2023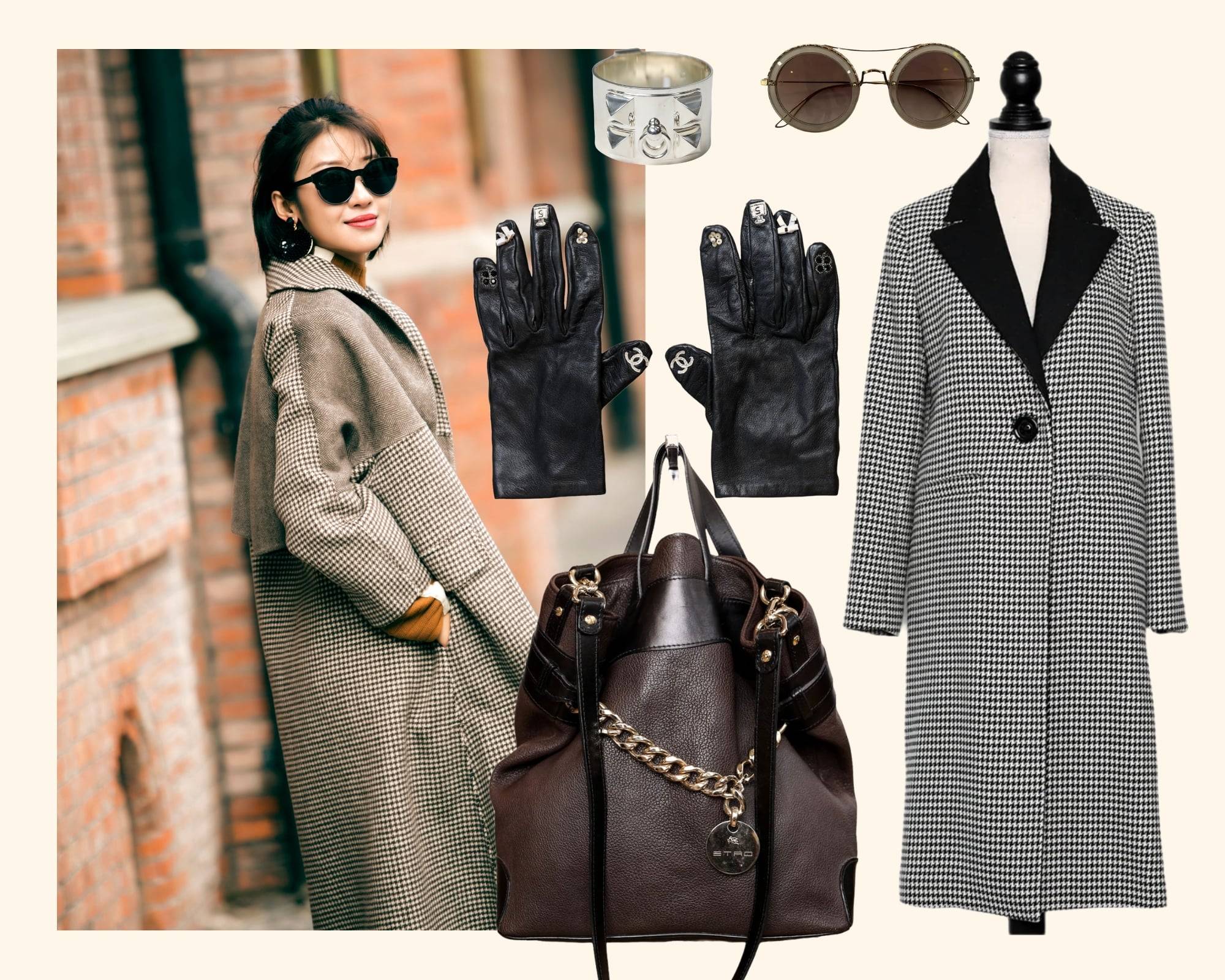 Our to-wear list includes all-rounders in nude tones or monochrome all-over looks. Why are neutral colors so important? They are often referred to as balanced tones that don't compete with the other parts of the given outfit. By complementing these and not displacing them, neutrals act very well as basics and work wonderfully with eye-catching accent colors such as pink, orange or purple, for example. Bright colors often seem loud, but in combination with neutral classics, which bring some calm into play, many exciting and individual overall looks can be staged. This versatility alone makes these trend colors 2023 absolute must-haves in your personal wardrobe. Classic tones are timeless, versatile and a secure foundation when it comes to building a special style. Simplicity can be very exciting after all!
Mix it, baby: The most beautiful styling partners
in nude tones for 2023 will remain an eternal fashion trend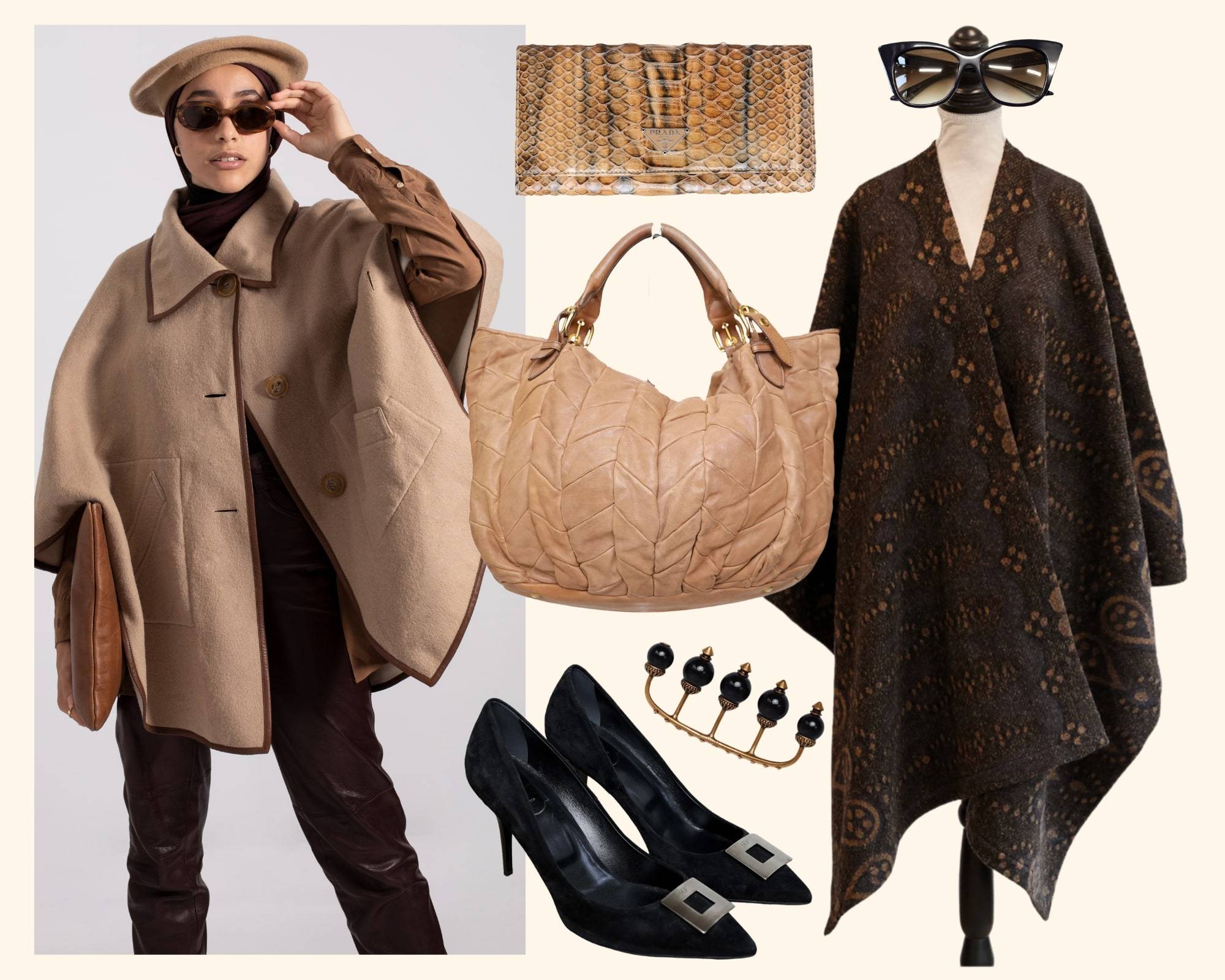 The look can consist entirely of basics and still look stylish and feminine. Simple tones often have a rather boring reputation, but it is precisely such fashion basics that, in the right combination, become real standout pieces . Whether brown on white or a monochrome all-over look in black: nude tones always look extremely elegant thanks to their understatement character. The interplay of different trend colors 2023 is exciting - so you are always on the stylish side!

Nude colors are intended to encourage experimentation and self-expression without restraint - and are therefore a timeless fashion trend with an individual twist!
A love story ahead: Brown is the new shade
the most elegant fashion trend and most exciting
Trend color 2023 advanced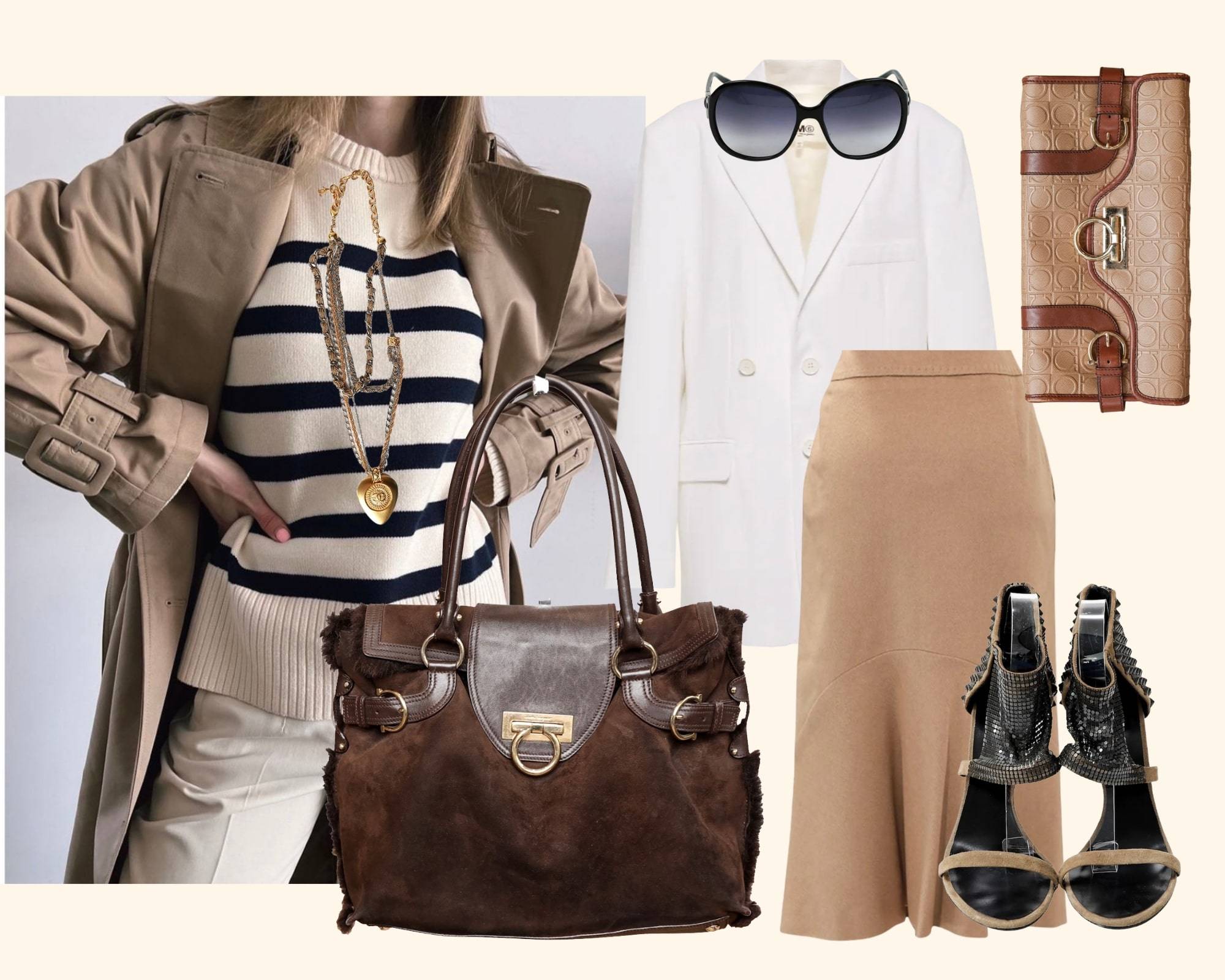 The brown tone "Macchiato" is considered to be the calm trend color of 2023 , which can be easily integrated into everyday looks. The nuance can be styled excellently with beige tones, white and black - a fashion trend for 2023 that we can't get enough of! Whether in the office or shopping in the city, a blazer in white or a trench coat in beige give your look a classy touch. With a brown bag or sandals you provide a very confident and extra stylish touch . Brown is skilfully rounded off by golden jewelry.
SUSTAINABLE, SAFE & STYLISH - SECOND HAND LUXURY

The most beautiful used branded clothing & current fashion trends for 2023 in the STYLE DEFINERY second-hand online shop for subsequent shopping

Shop our second hand designers effortlessly by clicking on the link below each image.