The most beautiful second-hand models that are worth investing in!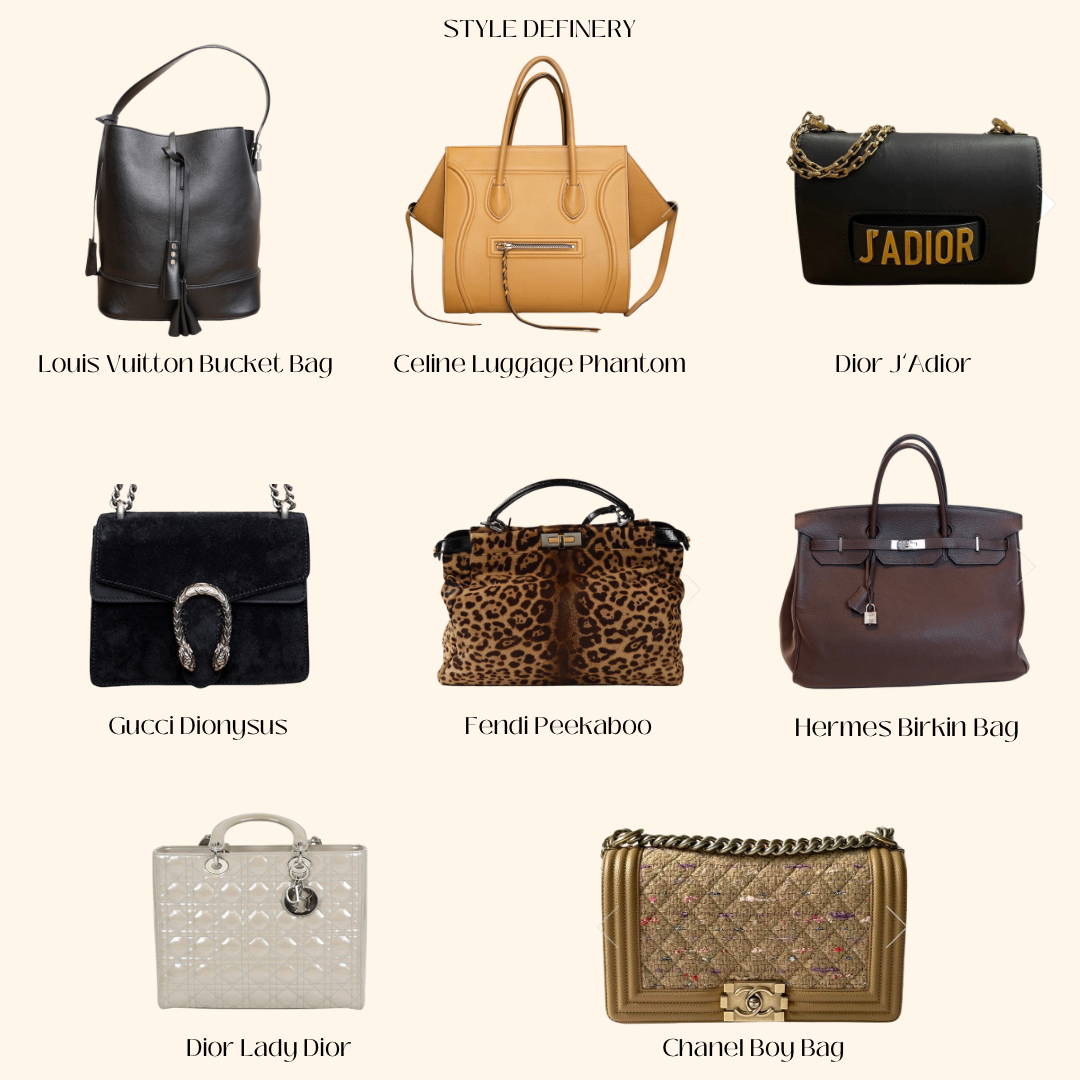 Handbags are our constant companions in everyday life. No matter what the occasion, whether it's during the day or in the evening - a bag is usually the crowning glory of every outfit. With all the beautiful preloved models, even an educated fashion lover can lose track when it comes to which ones Powerbags the investment is worthwhile. We have therefore put together a small guide in which we will introduce you to the most coveted designer handbag models at regular intervals. With the Chanel Boy Bag, Gucci Dionysus and the Dior Lady Dior, we present three real standout pieces in this issue and show how the right styling can work. Curtain up for ours Outfitinspos:
The best of the best: With the Chanel Boy Bag we create a casual look that is perfect for the current season. The Balenciaga Triple S sneakers provide a nice break in style. By the way: Outfit details are always under the look collage!
It's a boho vibe: The Gucci Dionysus is a natural born classic that will always be a standout piece without being too loud. The must-have lets the look take center stage, because the design can be integrated very quietly and easily into any style. With a second-hand Isabel Marant jacket and Fendi jeans, we stage a subtle one Boho-Flair, who brings out the best in EVERY woman without exception.
A hint of romance: The Dior Lady Dior is definitely a very elegant handbag. But that doesn't mean that it's only suitable for ladylike and classic looks. But on the contrary. Lady Dior's versatility is unmistakable and undisputed - that alone makes the all-rounder an absolute investment. We chose the romantic look because we want to evoke summer and sunny days. It's time to admit it: we at the editorial board believe in Fashion-Voodoo! The ensemble stands out extremely beautifully thanks to the romantic Isabel Marant skirt and exudes pure femininity at the same time. We love!Text